4 RRSP saving strategies
That pained look in your fellow Canadians' eyes has nothing to do with February's sub-zero temperatures. Rather, as the Feb. 29 deadline for Registered Retirement Savings Plan (RRSP) contributions nears, Canadians are beginning to feel the crunch.
Making the maximum RRSP contribution can boost your retirement savings and help maximize your tax refund.
"But coming up with a significant chunk of cash can be difficult, especially so soon after the holiday season," says Aurele Courelles, a financial planning expert with Investors Group, a Canadian financial services company.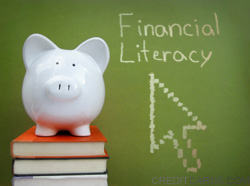 The good news is, while there's not a whole lot to be done about the weather, Canadians can better prepare for the RRSP season. Courelles offers these easy-to-follow tips:
1. Establish a pre-authorized contribution (PAC) program.
Why scramble for retirement savings funds? You can avoid a cash crunch with a pre-authorized contribution program that allows you to make automatic contributions on a regular basis. That way, you can "get the money working for you earlier," according to Courelles.
"Think of a PAC as a way of imposing some financial discipline on yourself today that will reward you with a larger nest-egg in retirement," Courelles says.
2. Make saving a priority.
Clothing, entertainment, a home mortgage, college tuition -- there are plenty of expenses competing for your dollars these days. But making saving a top priority can have a significantly positive impact on your financial security.
For starters, creating a budget can help you keep track of your daily expenses, as well as help you pinpoint where you're spending an excess amount of money -- dollars and cents that could be going towards an RRSP.
If you've already set up a PAC for RRSP contribution, you've already taken the first step towards prioritizing saving.
"With a PAC, you are paying yourself first and have the balance of your income to fund your lifestyle expenses, including paying your consumer debt," Courelles says.
3. Get a grip on your credit card usage.
If you think purchasing an item on a credit card isn't eating into your ability to save for retirement, think again. Even the smallest purchases, regardless of your card's grace period, can eat into your retirement nest egg.
"Having a good handle on your expenses, having discipline with regards to credit card spending, as well as managing any other debt, will ensure you are able to invest in your retirement savings," Courelles says.
4. Avoid interest charges.
The only thing more damaging to your RRSP than purchasing items you can't afford with your credit card is not paying off your credit card balance in a timely fashion.
"Not sticking to a budget or spending more than your means takes the focus away from saving as a priority," says Courelles. "Carrying a monthly credit card balance means you pay high interest costs, resulting in that much less money you can put towards your retirement goals."
See related: Can credit cards actually boost your savings? Yes, but dangers lurk; Pay off debt or save for retirement?
Published February 2, 2012
Most recent Credit Account Management Stories