5 smart financial moves for low-income seniors
When it comes to personal finances, many older Canadians may feel caught between a rock and a hard place. Not only are their average debts and insolvency rates soaring, but seniors have the fewest financial literacy tools available to them of any age group.
Insolvency rates for Canadians age 65 and older jumped by 1,747 per cent from 1990 to 2010, while over the same period their average debt load doubled to $61,700 according to a June 2014 Vanier Institute of the Family report. On top of that, social policy expert John Stapleton says that financial institutions often give inappropriate advice to low-income seniors, marketing products to them they can't really afford.
In response to those disconcerting trends, the Financial Consumer Agency of Canada (FCAC) announced a seniors' financial literacy strategy as the first phase of an overall national policy still in its infancy.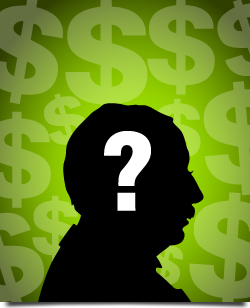 For those who can't afford to wait to take control of their finances, below are five practical tips to help now.
1. Maximize government plan benefits
Many low-income Canadians don't have enough funds when entering retirement. "But just because you don't have any money in your pocket now doesn't means that you don't have potential income from government programs coming your way," says Stapleton.
Service Canada's website describes programs such as Old Age Security (OAS) and the Guaranteed Income Supplement (GIS). The maximum monthly OAS payment amount is $563.74 for 2014, while GIS provides up to $764.40 monthly starting at age 65 depending on other income. Canadians must apply for both benefits, but credit counsellors can help.
The Credit Counselling Society's credit counsellors will refer clients to government entitlement benefits and other resources such as financial aid to help make rents more affordable for seniors with low to moderate incomes, says the non-profit's president and CEO, Scott Hannah. Counsellors also will help clients carefully weigh the advantages and disadvantages of applying for each program.
Jason Heath, a fee-only financial planner with Objective Financial Partners in Toronto, says some people should consider taking their Canada Pension Plan (CPP) as early as age 60 to satisfy an immediate need for income and cash flow rather than waiting until the default age of 65. "Early CPP is discounted, but you end up getting the smaller amount earlier and for longer in exchange," explains Heath.
2. Understand how RRSPs really work
Registered Retirement Savings Plans (RRSPs) are an example of a mainstream product that financial institutions market aggressively. Yet RRSP withdrawals at or after age 65 can reduce GIS amounts, drug benefits and other income-tested government entitlements that low-income seniors would otherwise receive.
Heath adds that RRSP withdrawals in retirement are also taxed, which is a big hindrance for seniors on fixed incomes and one reason to consider Tax-Free Savings Accounts (TFSAs) over RRSPs.
Signing up for an RRSP after age 65 is another alternative option that makes sense for some retirees. Stapleton says this strategy can both reduce the amount of income tax payable and generate 50 cents more in GIS benefits for each dollar contributed to an RRSP.
3. Decline or cancel unnecessary financial services
Trusting seniors are particularly vulnerable to sneaky add-ons such as credit card balance insurance, an expensive product that rarely pays out because many seniors don't work or are already disabled. Even if they qualify, the fine print states only the minimum payment is insured, not the total unpaid account balance.
Stapleton says banks promote card balance insurance and other unnecessary products so authoritatively that many consumers think that buying them is mandatory.
"Low-income people are really best off with a bare-bones chequing account and a very low-limit credit card that they use for small purchases and pay off in total each month," asserts Stapleton.
Be on the lookout for scams too. Watch out for catch-phrases like "limited-time offer" or "one of a kind deal." Remember the old adage: "If it seems too good to be true, it probably is."
4. Turn overspending into savings
Seniors can cut back in other areas as well, says accreditation manager with the national association Credit Counselling Canada, Carol Fraser.
For example, seniors who spend gas money every day to drive to the grocery store and then continually throw food out at the end of the week should consider shopping weekly or every second day.
To help identify unnecessary expenses, Credit Counselling Canada has introduced an Organizing Your Personal Finances binder, which, Fraser says, enables seniors to assemble all their personal and financial information in one spot. They can then scrutinize their accounts for high-interest debt or unnecessary expenses. These should be paid off or eliminated, and the freed-up funds put toward savings.
Low-income seniors should also understand that it's OK to say no to requests for their money, including charity solicitations. "A small $5 contribution can result in the senior becoming plagued with donation requests," says Fraser.
If you do give money away - especially if it's to friends or family -- make a note of whether it's a gift or a loan.
5. Know where to go for assistance.
Hannah says that an accredited non-profit credit counselling agency is a good place to start if you're a senior facing debt problems or unable to maintain a reasonable standard of living. Qualified credit counsellors will carefully review your overall financial situation, help you set up (and manage) a workable budget, and explore different solutions to resolve out-of-control debt.
In addition to one-on-one consultations, the Credit Counselling Society also offers outreach programs, free workshops and webinars designed specifically for seniors. Stapleton teaches seminars at community centres and runs an Open Policy Ontario website that contains current financial information and resources aimed at low-income retirees.
Both Hannah and Stapleton agree that there's also value in asking a trusted family member for help. For instance, it's often a good idea to run difficult decisions by close family or friends you trust, to get a different perspective.
Also, ask someone you trust to look over any contracts or other legal documents before you sign off on them; you want to make sure you understand what you're getting into.
See related: Your financial literacy reality check; Why fraudsters target seniors and how to fight back
Published November 12, 2014
Most recent All credit card news Stories