Are layaway plans making a comeback?
The layaway plan may have gone the way of Tae Bo and Tickle Me Elmo back in the 1990s, but is the out-of-fashion payment option actually coming back in vogue after years of credit card rule?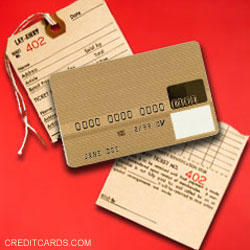 That certainly seems to be the case south of the border where retail behemoths such as Sears, Toys 'R' Us and Walmart now offer the option to recession-weary holiday shoppers. Consumers who don't have access to credit or choose not to use a credit card can budget for a big-ticket item more easily by taking advantage of a layaway payment plan.
"Everything old is new again," explains Alex Arifuzzaman, a partner with Interstratics Consultants in Toronto, who studies the retail sector in Canada.
For those too young to remember the popular TV show Seinfeld, layaway programs allow customers to put a down payment on, say, a bike or big-screen television, and pay the remainder off in installments for a number of weeks or months. Once the item is paid for in full, it's ready for pickup.
But, despite what is happening in the U.S., that doesn't mean Canadian stores are hopping on the layaway bandwagon right away.
Layaway programs may be helpful for some cash-strapped consumers, but they can be a headache for retailers who have to set aside warehouse space to store layaway items. Arifuzzaman says that since Canada is so sparsely populated, layaway may not seem to offer much in the way of a business opportunity.
Still, that may change if Canada's economic climate grows cold, which some believe will happen soon if household debt continues to rise. Figures released by Statistics Canada in October 2012, indicate that Canadian households are more financially vulnerable than previously thought, with a debt-to-income ratio hitting above 163 per cent.
In other words, if too many shoppers eventually reneg on too many loans, retail layaway may become a more viable form in the future. Not only do the plans charge no interest, credit checks aren't required either.
While large retailers in this country have yet to embrace the layaway counter, some smaller ones already do in order to remain competitive. Looking for an engagement ring? The Peoples Jewellers chain might not offer layaway, but smaller Congers Jewellers in Ottawa does - as long as the happy couple puts down 10 per cent and pays the rest within six months. No interest. No additional charges. There's a caveat though: if the ring is not paid for by the six-month deadline, payments will be turned into store credit. Deposits are non-refundable too.
Despite the minor fees involved (other stores also charge a small $5 or $10 service fee), layaway has other advantages. Put an item on layaway, and, it's guaranteed to be there when you want to bring it home. You're also not faced with a big credit card bill later.
Arifuzzaman says he even prefers layaway to simply saving up for goods in advance.
"With layaway, you're committing to the purchase," he says. "But if you're putting money aside and it's just sitting there, you might dip into it if something else comes up. That money can evaporate."
See related: 4 holiday credit hangovers to avoid; New changes coming for prepaid cards
Published December 12, 2012
Most recent Bad Credit / Credit Repair Stories