Rising bank fees frustrate consumers
Canadians are increasingly unhappy with the country's banks, according to a new survey from J.D. Power & Associates, but their options are frustratingly limited.
Increased bank fees are one of several reasons feeding the fury, with 27 percent of Canadians saying they are increasingly impacting their budgets, as opposed to 17 percent in 2011.
As a result, customer loyalty is down 4 percent and recommending their bank to others is down 5 percent. TD Canada Trust landed the highest scores while CIBC ranked last among the largest banks.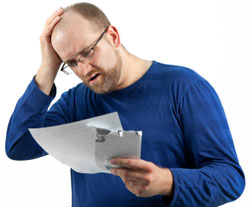 "Not only are customers frustrated with changes to their fee structure, but many are also confused by the changes, leading to the lower satisfaction," said Lubo Li, senior director of the financial services practice at J.D. Power & Associates.
And, while more and more Canadian customers are now using online banking, fewer of them are happy with those services as well, the survey of 12,000 people revealed. Online usage has increased during the past three years -- to 86 percent in 2012 from 80 percent in 2010. Online usage now exceeds branch usage, which has fallen steadily during the past three years. The most popular bank for online banking? ING Direct.
Online satisfaction declined by eight points in 2012, compared to 2011, as consumers says bank websites are too difficult to navigate or don't offer a wide enough range of online services.
Canadians' growing distaste for their financial institutions have very few choices for moving their business elsewhere, however, thanks to the federal Bank Act, says Ian Lee, a former banker who now teaches at Carleton's Eric Sprott School of Business.
"A very long time ago, we Canadians made a policy decision to go the opposite of the American banking model where there are lots and lots of banks. The U.S. used to have 25,000 and now has 6,000 - we have six [major banks.] We in Canada are paying the price for our protectionism," he said. The Bank Act makes it so difficult for foreign banks to open and do business here. "The Big Six not only have legal protection, but they have the advantages of size, scale and branding, so the barriers to entry by any other bank are formidable."
Canadians annoyed by rising bank fees are paying the price of maintaining their accounts, a cost mistakenly considered "free" by many, Lee adds. "Canadians are fed up with fees, but someone has to pay for the staff, IT, security guards. In the old days, banks absorbed all these costs through the lending side, but now they're charging for them directly," says Lee.
His best advice? Buy a flat-rate monthly package to cut down on bank fees.
"We wanted an oligopolistic banking system. We are the authors of our own misfortune," Lee says.
See related: 7 tips to understanding credit card contracts; 5 ways to avoid debit card overdraft fees
Updated October 2, 2012
Most recent Research / Statistics Stories