How to deal with student debt -- tips for the class of 2012
Failing to pay back a student loan in a timely fashion can have a disastrous impact on your financial health.
According to a 2010 StatsCan report, 57 percent of the 2005 graduating class is burdened by student loans, and 27 percent graduated with a debt load of at least $25,000.
"The Class of 2012 needs to develop good money management skills so they may live debt free once their loans are paid off and save for healthy financial futures," says Jeffrey Schwartz, executive director of the nonprofit Consolidated Credit Counseling Services of Canada.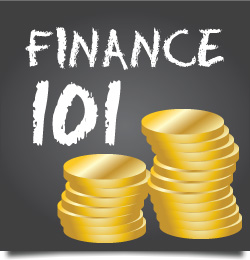 Here are some tips for soon-to-be grads on how to graduate from student debt.
Know the consequences of carrying debt
You went to school to give yourself a brighter future -- yet carrying around student loan debt could thwart your goals. According to Schwartz, consequences of letting loan debt go unpaid include:
Interest charges that pile up
The loss of future financial assistance for education
Being reported to a collection agency
A poor credit rating
Consolidated Credit is just one service that offers tips on how graduates can better manage their money -- and debt. The non-profit's suggestions include creating a budget outlining your income and expenses on a monthly basis to create a realistic snapshot of your current financial situation.
"Once the Class of 2012 starts receiving a regular paycheque, they will realize a finite amount of cash only goes so far every month," says Schwartz. "Creating a budget will help them learn to live within their means and effectively manage their money."
Pay down your student loans faster
Another way to graduate from the school of debt is to fast-track the repayment of your student loan.
"Fast-tracking repayment of a student loan is an excellent way for the Class of 2012 to reduce their debt quickly and save on the interest," explains Schwartz. "They can make repayment invisible by setting up an automatic deduction to occur each pay period of more than the minimum monthly amount and watch how fast the loan is paid down."
To free up enough money for these accelerated payments, Consolidated Credit recommends making day-to-day cutbacks. For example, buy your groceries and start making your own meals rather than eating out at restaurants all the time or ordering takeout. And the next time you reach for your wallet, ask yourself if you'll be fulfilling a need or just a want.
See related: How to get through college with less debt, Tips for leaving college with a degree, not debt
Published March 21, 2012
Most recent Student Stories
5 money lessons -- and apps -- for kids and teens -- It's important to teach kids about money, and it's easy, too, thanks to these online tools and smartphone apps ...
Growing up: Your teen's first credit card -- The idea of giving your teen a credit card may make you shudder, but with proper guidance, plastic can be a great tool in teaching your older children money management skillsThe idea of giving your teen a credit card may make you shudder, but with proper guidance, plastic can be a great tool in teaching your older children money management skills ...
5 credit card no-nos for students -- While credit cards can serve as convenient payment tools or emergency padding, they can quickly turn into high-interest debt traps for students who use them incorrectly. If you're a student with plastic, try these guidelines to avoid regrets later ...