More women taking control of finances
Move over, June Cleaver. According to a poll from Investors Group, a financial planning company, more than a quarter of Canadian working women are the sole or primary income earners in their households. Among working women in a married or common law relationship, 86 per cent say their income is necessary to maintain a couple's lifestyle.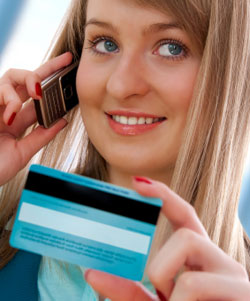 Jane Olshewski, a financial life planning expert at Investors Group, says that women are taking on the role of breadwinner. "The economic influence of women is growing," says Olshewski. "Clearly, women are involved and engaged in their household finances with more and more women saying they feel responsible for the long-term financial well-being of their family."
According to the study, 26 per cent of working women are the sole or primary income earners in their households. Over half of the women polled felt they shared joint responsibility in making decisions about personal financial and investment matters with their partners.
But with greater power comes greater responsibility, and only 46 per cent of working women say they are confident in their knowledge about personal finance. "Seeking financial advice and educational resources may help women get more involved and informed about household money matters," says Olshewski. "The research suggests that both women and men can boost their confidence levels by learning more about personal financial topics. Knowledge and confidence go hand-in-hand when it comes to financial planning."
Among women who worked with a financial adviser, 68 per cent said they became more confident in managing their personal and household finances. Olshewski says that's because "...the role of a financial adviser can educate you on personal financial matters, and help you create tailored financial plans around your personal circumstances and lifestyle goals."
Poor credit card habits can have a negative impact on a family's financial situation and sitting down with a financial adviser can help ensure you are living within your means, says Olshewski. Consolidating all your debt into a single account with a lower interest cost is also a wise move. "This allows you to start paying off debt faster. Once that happens, money is freed up for financing other life goals, such as retirement or even a special event or trip," she says.
Despite the stresses of financial planning, the poll indicates that most women are downright happy to take on the role of breadwinner. Just over half of respondents felt personally fulfilled by their work and 61 per cent said they felt accomplished in their ability to earn good money. "Women enjoy the work that they do and one of the benefits is being able to provide for their family," says Olshewski.
See related: Q&A: Do men and women save and invest differently?, Sexes differ greatly on money management
Published April 19, 2012
Most recent Credit Account Management Stories