Sears Canada digs into credit card database
That new pair of shoes you bought today could help stores decide how they'll advertise to you tomorrow. For the first time since it started mailing out catalogues in 1953, Sears Canada is using its credit card catalogue database to develop targeted ads for consumers.
"It's about making what we send to our customers just a little more tailored so they get what they're looking for," says Vincent Power, a Sears spokesperson in Toronto. "We want to market more efficiently."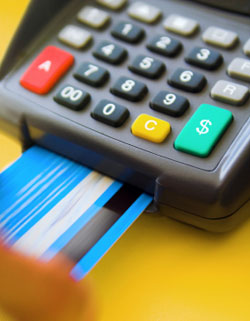 The tactic is just one of many aimed at bringing the company back to this side of profitability. The retailer, which broke from its U.S. parent company in November 2012 and operates the largest department store chain in Canada, has reported 12 consecutive quarters of sales declines. The market is ripe for more competition too, with Minneapolis-based Target Corp. planning to open 125 to 135 Canadian outlets in 2013. High-end U.S. retailer Nordstrom is also planning to open shop, launching locations in Ottawa, Vancouver, Calgary and Toronto beginning in 2014.
With so much competition on the horizon, it's easy to see why Sears wants to get a jump on sales and create a more loyal client base via targeted communication and advertising. The hope is that data analysis might refocus the business.
Still, the plan, a pilot program that analyzes customers' past purchases to determine who gets which marketing materials is not as simple as it sounds. A customer who bought a dress for the holidays does not necessarily need another one next year. Instead, the data is used to predict a myriad of products and services that customer might need next week or even five years from now.
For instance, if someone suddenly walks into a Sears store and buys a baby crib, there's a very good chance the same person will be looking for toddler clothes in a few years. "Or if you're now going to be doing 10 loads of wash a week, as opposed to one or two, you may be in the market for a washing machine," says Power. Out roll the relevant catalogues and online ads or store flyers.
The tactic could also work the other way, pushing clients who typically turn to Sears for large appliances - one of its strongholds - toward other less popular products. Take, for instance, the Sears women's clothing line, which has had a revamp after analysts looked at customer buying patterns.
Of course, Sears isn't the only retailer to look at credit card purchasing data for clues into what people buy and when. U.S. stores have been reported to leverage the information for years. In October, the Financial Times and The Globe and Mail reported that MasterCard Inc. was analyzing transaction data to help marketers target consumers. The same articles indicated that the practice wasn't being conducted outside the U.S., however.
Although marketers may be rejoicing about being offered a window into the consumer soul, it would be surprising if shoppers all feel as good about the practice. After all, there's something unsettling about knowing that a recent shoe purchase will be analyzed and picked apart.
Powers acknowledges that fact, and maintains that customer service will always come first. "We don't want our ads to be a nuisance. We want to be of help and offer solutions," he says.
See related:
4 tips for using retail credit cards
Published January 22, 2013
Most recent Shopping Stories