TD Bank closes Iranian-Canadian accounts
In a move that surprised and angered its customers, TD Bank closed the accounts of its Iranian-Canadian customers beginning in May. The bank deemed the move necessary to comply with federal Canadian regulations that state that non-commercial - i.e. personal - financial transactions to or from Iran cannot exceed $40,000. An estimated 100,000 Iranians live in Canada.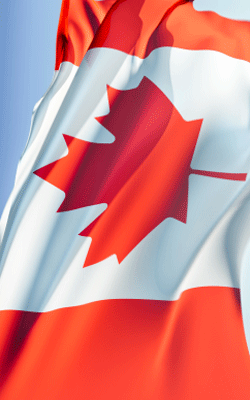 The closures come amidst international pressure on Iran to stop its nuclear program. The Canadian government has imposed several sanctions on Iran, but TD is the only bank out of Canada's six major financial institutions that has pushed sanctions against its Iranian-Canadian customers.
Toronto real estate agent Pooya Sadeghi, an immigrant from Iran living in Canada for 14 years, whose wife and father-in-law also had accounts with the bank, lost a $210,000 line of credit, use of a debit and credit card, and was told to close his accounts within 30 days. He transferred his business to CIBC, where he was welcomed like any other client, he said in an interview.
Outraged and confused, Sadeghi put his concerns on a Facebook page, and quickly won media attention. "When you get the letter, you think you did something wrong," he said. "They didn't explain it at all. There was no reference to the change in the law, and I knew nothing about the law changing. No one in our family broke any laws!"
He has since sent funds back and forth to Iran, using - as he said is normal for such remittances - intermediary banks in Holland or Turkey.
After the uproar, the bank agreed to meet with the Iranian Canadian Congress (ICC) in July, which represents immigrants across the country.
"Both the ICC and TD agreed that it is important for all companies -- including TD -- to comply with all applicable regulations," said Barbara Timmins, a spokeswoman for TD. "At the meeting, TD reiterated its view that recent decisions to close certain customer accounts were not based on ethnicity, a person's name or a particular community."
TD and ICC agreed that closing customer accounts has been distressing and disruptive - not only for the individuals impacted, but also for the Iranian-Canadian community as a whole. In response, TD is trying to take steps to improve communications to better assist impacted customers and respond to their questions. The bank is now reaching out to customers who did not respond to the notices in order to confirm or update their information.
TD says that in some cases, depending on the information provided, some of the affected accounts could be reopened.
"TD recognizes that this has been a difficult situation for the Iranian-Canadian community, just as it has been for our organization and our Iranian-Canadian employees," says Timmins. "We are committed to the Iranian-Canadian community and working closely with the ICC as we move forward."
Ian Lee, a professor at Carleton University's business school and a former banker, said the decision reflected a conservative, and possibly political, decision on TD's part. Unlike other Canadian banks, many of TD's senior managers, including its CEO, have come from the political world, he explained.
"They have recruited from senior political ranks. They're much more aware of policy and political issues," Lee said. "Iran is a hot button issue right now so they might have been overzealous. It is an interpretation of the rules, and there's a judgment involved."
According to an article in CBC News Toronto, however, the Department of Foreign Affairs says that individual accounts "must be determined on a case-by-case basis" when applying any new rules.
See related: Canadian and international credit card and debit card statistics; Young Canadians not managing credit cards wisely
Published August 16, 2012
Most recent Legal, regulatory, privacy Stories