Avoiding authorized user nightmares
When it comes to sharing credit card spending privileges, good intentions rarely lead to storybook endings. In his 17 years as president and CEO of the Credit Counselling Society, Scott Hannah has seen many friendships and family relationships permanently destroyed over money-related squabbles.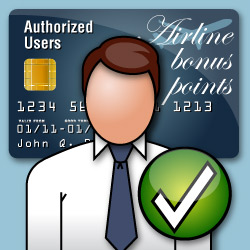 "In general, the experiences have been stressful and frustrating for cardholders when they were stuck having to pay off a debt they didn't incur," says Hannah.
What is an authorized user?
Canadian cardholders can add family members or friends as authorized users under most unsecured credit card accounts. Also called secondary or additional cardholders, authorized users can usually share the overall account maximum via their own card. Some issuers like CIBC and RBC enable primary cardholders to set separate limits per authorized user.
Additional cardholders can take cash advances and make online purchases in a foreign currency, costly transactions that can bloat an account balance. Yet, depending on the cardholder agreement, authorized users are usually not legally liable for any debt owed to the credit card company.
We contacted representatives from seven card issuers, all of whom confirmed primary cardholders are solely responsible for account balances. Nevertheless, consumers should thoroughly review their agreements. A Financial Consumer Agency of Canada online publication advises some contracts also make authorized users accountable for the total card debt -- despite not signing an application.
Noting most financial institutions are skilled at assessing risk, Hannah recommends cardholders ask themselves a critical question before deciding to add an authorized user: If credit card issuers don't think your relative, friend or acquaintance is a good credit risk, why should you?
Extra rewards and benefits -- at a cost
Adding an authorized user can have its advantages. For one, the additional cardholder's spending accelerates points collected under a rewards card. One TD credit card specialist pointed to premium travel rewards benefits for which authorized users also qualify. Examples include auto rental collision insurance, delayed or lost baggage insurance and emergency assistance services.
The downside is that, on some TD rewards cards, an additional yearly charge per authorized user gets tacked onto the primary cardholder's annual fee. Consider the TD Platinum Travel Visa's $99 annual fee, which becomes $149 after the authorized user fee is added.
Credit report squeezes
If an authorized user runs up an unpaid account balance, it is the primary cardholder's credit score that is dinged. The impact may not be dramatic if the card account does not represent a large percentage of the primary borrowers' overall aggregate available credit.
"On the other hand, if the credit card in question was the only credit the person had on their credit report, it would negatively impact their credit score," says Hannah.
According to Tom Carroll, media manager with credit bureau Equifax Canada, the account delinquency could also show up on the authorized user's credit report. "If the credit card issuer supplies the information regarding the secondary cardholder to Equifax, we will post it to file," writes Carroll in an email reply.
A TransUnion Canada representative reported the account balance only appears on the TransUnion credit profiles of consumers who sign or co-sign the cardholder agreement.
Bankruptcy fallout
If an authorized user declares bankruptcy, the primary cardholder is usually held responsible for the outstanding balance including all interest charges, fees and penalties. The only exception is when the cardholder agreement specifies shared liability, which reinforces the importance of reading the agreement's fine print in advance.
Taking legal action against a bankrupt party can be a drawn-out, expensive and emotionally draining process, with chances of debt recovery dictated by Canadian federal and provincial bankruptcy laws.
Long-term psychological friction
Some people mistakenly assume adding an authorized user is a one-time decision. The reality is that decision could impact them for years to come, says Hannah.
"If the primary cardholder realizes this, is happy to make any or all of the payments for the authorized user without harbouring a grudge or being upset with the person -- no matter how it may financially impact them -- then they could go ahead and add the authorized user."
Based on his experience, Hannah estimates that 99 per cent of consumers won't be comfortable taking responsibility for someone else's credit card debt.
Damage control options
Another reality is it is much easier to add authorized users than it is to cancel a delinquent account.
Closing an account puts some limits on the primary cardholder's financial responsibilities, constraining liability to the account balance on the cancellation date plus ongoing interest costs that accrue. However, the primary cardholder may have to hire a lawyer if a creditor refuses to change the status of the account from 'active' to 'closed' with no further borrowing or usage privileges.
Instead of getting immersed in all these hassles, Hannah offers three words of advice to anyone who asks him whether they should co-sign a loan or guarantee a credit card for another person: Just say no.
"Why risk damaging a relationship with a family member or close friend?" he asks. "Sure, they will be disappointed for a short period of time, but that won't wreck your relationship. If it does, the relationship likely wasn't that strong to begin with."
See related: How to find a good credit counselling agency; How to create a separate credit identity after divorce
Published June 7, 2013
Most recent All credit card news Stories