Key interest rate kept low to stabilize dollar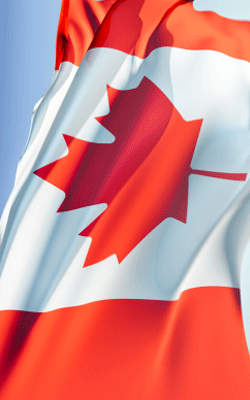 The Bank of Canada will maintain its key interest rate at 0.25 per cent in order to prevent the dollar from becoming too strong.
Though the economy is showing signs of recovery, market volatility and the robustness of the Canadian dollar are slowing economic growth, bank officials said.
"The current strength in the dollar is expected, over time, to more than fully offset the favourable developments," according to a Bank of Canada press release.
By keeping key interest rates low, officials hope to circumvent the problems associated with excessively strong currency. The key interest rate is the amount banks charge one another when they borrow among themselves. Altering it has broad-reaching effects on consumer loan and mortgage rates, and the exchange rate.
The bank's decision is likely related to its trade relationship with the United States. About 80 per cent of Canada's exports are purchased by the United States, according to the Associated Press. If the cost of purchasing such products were to substantially increase, Canada could lose a major trading partner.
The record-low key interest rate has been in place since April 2009 and the bank plans to hold the rate steady until mid 2010.
Published November 6, 2009
Most recent Legal, regulatory, privacy Stories