4 ways to build credit without a credit card
Traditional credit cards are great for building a credit record, but they aren't for everyone. Perhaps you've had bad experience with credit cards in the past, or you're new to the country and have yet to become fully financially established. Perhaps you're simply wary of racking up debt.
Whatever your reason for shying away from plastic, it doesn't get around the fact that you will need a credit history for life's big moves: buying a car, renting an apartment, applying for a mortgage or even getting certain jobs.
Not paying your bills will have a negative impact on your credit, but just paying your bills on time and in full won't help build your credit in a positive direction.
Thankfully, there are ways to build your credit without having a traditional credit card.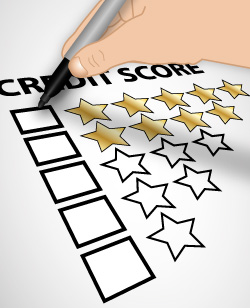 1. Instalment loan.
One option is to take out an instalment loan. "An instalment loan is something you pay back on a regular basis, the same payment each and every month," says Jeff Schwartz, executive director of Consolidated Credit Counselling Services of Canada. It is not open-ended like a credit card.
For example, you could take out a loan for $2500 and pay the lender
a certain amount on the same date every month over the course of
two to three years. "Something simple like that helps," says
Schwartz.
Typical examples of instalment loans are mortgages and car loans.
But some people get an instalment loan solely for building credit, and transfer the proceeds to another account at the institution they're borrowing from, says Schwartz.
"So maybe you take out a small loan, maybe put [the proceeds] into your RRSP or some sort of savings account and you leave it there and don't touch it and you make payments on that loan each and every month," Schwartz says. "That's going to start being reported to your credit bureau and help you build your credit."
You can also get instalment loans through lenders such as Borrowell and Mogo, which will help you build your score.
2. Line of credit.
Erik Yamada, credit counsellor and the head of community outreach and development at Consolidated Credit in Toronto, says lines of credit also help you establish credit history.
"Really, it comes down to those personal types of loans: consolidation loans, instalment loans and things like that," Yamada says. "Even retail cards, which you can obtain at The Bay or The Brick to buy furniture, will actually have a positive impact on your credit history if you pay them in full and on time."
Lines of credit give you an alternative avenue to credit at a much lower interest rate than traditional credit cards. You'll be able to consolidate your existing debt in one place and make lower minimum payments than you would with traditional credit cards.
You can also choose between fixed or variable interest rates based on the bank's prime rate. Of course, if you have a poor credit rating it may be just as difficult to obtain a line of credit from the bank as it would be to obtain a traditional credit card.
You can try alternative lenders, but it's important to be sure the product will help you build credit. For instance, Mogo offers a line of credit as well as instalment loans, but while its instalment loan will help you improve your credit score, its line of credit product will not.
3. Store card.
Store credit cards are traditionally more lenient when it comes to accepting applicants and you will receive store discounts or perks while being able to build toward getting a traditional credit card. Store cards also usually come without fees.
However, store credit card interest rates are typically around 20 per cent or higher, and they usually have lower credit limits than are available with traditional credit cards. On the plus side, the lower limit could help prevent overspending, and as long as you don't carry a balance, the interest rate won't matter.
4. Secured credit card.
With a secured credit card, you secure your credit limit by putting down a deposit in advance. Many issuers require a minimum of $500 upfront. The higher the limit you want, the more money you will need to pay upfront.
You still have to make payments on your secured credit card each month. If you are late on a payment, the issuer will cover the balance through the money you deposited, but your credit limit will go down by that amount as well.
Most major banks, as well as secondary lenders such Capital One, Home Trust or People's Trust, issue secured credit cards. However, if you're applying for a secured credit card through a major bank, there will be an approvals process and they will still check your credit history.
"If you have some negative credit history or an open account in collections, some banks will not even issue you a secured credit card, which is why secondary lenders exist," Yamada says. "Most [secondary lenders] guarantee acceptance to a secured credit card, so there's always a route to a secured credit card no matter what your credit history is."
It's important not to confuse a secured credit card with a prepaid card. Though they are very similar, a prepaid card does not affect your credit. A secured card does. Your application and payment activity on a secured card is reported to the credit bureaus, just like a traditional card.

"Six months to a year of regular use of a secured credit card in good standing may lead the issuer to increase the credit limit without you having to secure the balance, which transitions that card from a secured credit card into a more traditional unsecured credit card," says Yamada. However, such a transition is at the discretion of the lender, he says.
See related: Rebuild Canadian credit after living abroad, Errors on your credit report? Here's how to correct them
Updated September 11, 2015
Most recent Bad Credit / Credit Repair Stories