Bite-size financial tips for busy parents
It's hard enough quelling shopping mall tantrums and refereeing sibling rivalries. Budgeting for a one-income household, coupon clipping and managing an RESP on top of it all can be overwhelming.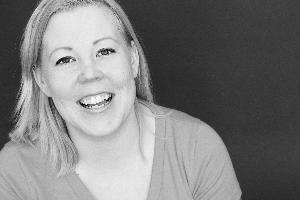 Sarah Deveau knows the feeling. The mother of three kids, the Canadian author wrote "Money Smart Mom: Financially Fit Parenting" to provide busy parents with the answers she herself craved in between diaper changes and scraped knees.
"I wrote the book I had been looking to find myself that would address financial issues specific to parents," says Deveau, whose first book, "Sink or Swim: Get Your Degree Without Drowning in Debt," tackles the financial issues facing today's students.
Given parents' time-strapped schedules, Deveau offers these bite-sized tips for family-friendly financial decision making:
1. If you've been carrying a balance on your credit card, ask for a lower rate, even if you have to give up your rewards program. Better yet, meet with a bank's financial services adviser to talk about available debt consolidation options and cut that credit card up.
2. You may love and trust your significant other but it never hurts for you and your partner to review one another's financial statements for a comprehensive look at your household's financial situation. "Whether you think your marriage is going to last forever or you suspect it's on the rocks, you should both be seeing each other's credit report to make sure nothing's being missed or incorrect," says Deveau.
3. Dance, swimming, soccer, hockey, music, gymnastics. It's all available for your tiny tot, sometimes at startling prices. Resist the temptation to over-register your preschooler, and instead try one activity per season. Check your local community or recreational centre first for cut-rate classes on those you can't miss.
4. Stop trying to keep up with the Joneses. "Because of credit it's so easy to make it look as if you have lots of money," says Deveau. "But the people you socialize with may not have as much income as you think."
5. Don't deceive yourself by loading up on diapers, shampoos and pajamas at big-box discount stores. While it's important to seek out great deals, even bargain hunting can take a chunk out of your savings. "Most of the women I know shop and spend money and say, 'Well, I saved," warns Deveau. "But the real questions should be 'What did you spend?'"
6. If you participate in some sort of rewards program with your credit card or bank, check and see if they offer merchandise redemptions. You may never earn enough for a luxury vacation, but you might have enough to replace ancient kitchen appliances or snag a free movies passes for date night.
Published December 2, 2010
Most recent Credit Account Management Stories