Can improvements in consumer debt continue?
"Good news" and "consumer bankruptcies" are phrases you don't often find in the same sentence. But that's exactly what you'll read in Equifax Canada's latest National Credit Trends Report.
The study finds that there was "remarkable" improvement in the number of consumer delinquencies (payments more than 90 days overdue) and bankruptcies reported in 2011. That's a significant change from the record-high numbers reached in the previous two years during the financial crisis. Payments more than 90 days overdue declined to 1.4 per cent from a high of 1.8 per cent during the height of the 2008 recession. Although a small percentage point, the figure amounts to a whopping $1.9 billion. Consumer bankruptcies also dropped significantly to normal volumes.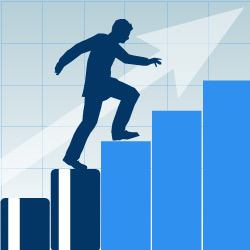 Consumer debt load continues to increase, but at a much lesser rate than in previous years, according to the report. The average debt held by Canadians (which includes credit cards, loans and lines of credit) rose 4 per cent during the last three months of 2011, to just under $6,000. Yet credit cards themselves are showing a reduction in balances -- average credit card debt dropped by 3.4 per cent in 2011 compared to last year.
If overall debt is increasing, why are credit card balances shrinking? Consumers are shuffling their debt around, according to Nadim Abdo, vice president of consulting and analytical services at Equifax Canada.
"If you look at the last five years, people were taking on new credit quite aggressively," Abdo says. "But what's happening now is people are still spending the same amount they were spending before, but they're utilizing their funds more wisely. So instead of keeping balances on their credit cards, they're moving it to their line of credit and paying less interest."
So what's behind all this good news? According to Abdo, changes in credit card legislation and restrictions placed on credit card issuers are definitely having a positive impact on consumer debt loads. And more consumers are taking advantage of sales financing strategies such as "buy now, pay later" programs. But that's not all.
"Certainly, we're seeing an increase in volume of people with greater financial literacy," says Abdo. "People now want to look after their credit ,and these issues are much more in the news these days."
That's not to suggest, however, that Canadians are in for a debt-free financial future.
"If things continue the way they are, it is a good news story," says Abdo. "But is it sustainable? That's the big question."
The answer, it seems, will be determined by tomorrow's interest rates, unemployment levels and the nation's ongoing reaction to stressed global markets.
See related: A look back -- and forward -- at Canadians' money habits; Tips for saving more in 2012
Published January 19, 2012
Most recent Research / Statistics Stories