Consumer confidence, credit card usage up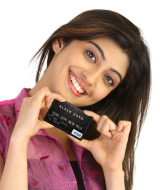 Canadian businesses may have a burst of good fortune this spring, according to the most recent Nielsen Global Consumer Index. Canadian consumers appear to be confident enough to venture back into the shops to use their credit cards again.
The report indicates that there was a 4 point rise in consumer confidence during the final quarter of 2009, boosted by strong holidays sales. The level is 14 points higher than the level seen in April 2009.
With its index rating at 98, Canada is on the list of top 10 of countries with the highest consumer confidence levels, according to the report, with only one other non-Asian country on that list. Canada surpasses the Unite States by 16 points.
The report also pointed out that Canadians have one of the highest degrees of consumer confidence, and are more likely to pay off personal debt than the global average.
The Nielsen study surmised that with Canadians more likely to pay off credit card debt, there should be more confidence among Canadians to use their credit cards. Canadians are also more likely to spend their money than to invest or bank it. Naturally, debit and credit card processing are poised to benefit.
With a big increase in consumer spending expected, credit card issuing companies are encouraging businesses to keep their payment processing equipment up-to-date.
Written by Melanie Dixon.
Published February 9, 2010
Most recent Research / Statistics Stories