New credit card code of conduct developing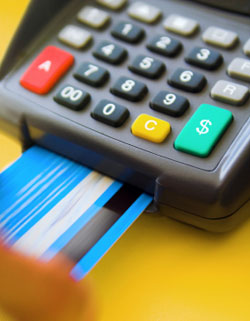 Finance Minister Jim Flaherty has issued a statement about the final flourishes being written into the "voluntary code of conduct" that will govern Visa's and Mastercard's entry into Canada's profitable $168 billion debit card territory.
According to the Times&Transcript, the code of conduct will govern inflammatory issues such as priority routing of debit transactions over Visa and MasterCard's networks. The code will also address issues such as the use of "dual purpose cards" that will have both debit and credit functions, plus full rate and fee disclosures.
Unfortunately, since the code is voluntary, critics are crying that it will offer no protection for retail businesses or small business owners. Owners are concerned that fees will skyrocket after Visa and MasterCard debit cards are in full circulation, which will either cut into their profits, or be passed down to already cash-strapped consumers.
Currently Canada has an enviable low-cost debit system. This could be eroded by the new players on the block.
The Toronto Star reported that Flaherty will be issuing an announcement in the following weeks regarding measures to address concerns on the new credit card regulations.
The paper also reported that Flaherty is likely expected to steer clear of fee and rate caps, though the code should have a stricter fee schedule.
There is opposition from Bruce Cran, president of the Consumers Association of Canada. He says, "We would like a credit card to be a credit card, and a debit card to continue to be a debit card."
Businesses and consumers alike will be eagerly awaiting a workable solution to address these issues and concerns when the voluntary code of conduct is revealed.
Written by Melanie Dixon.
Published November 2, 2009
Most recent Legal, regulatory, privacy Stories