New credit, debit code of conduct outlined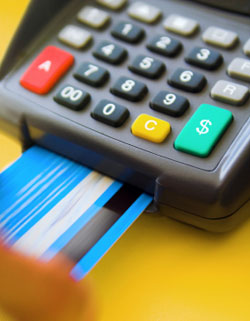 In a much-anticipated move, Finance Minister Jim Flaherty announced a new code of conduct for credit and debit card issuers on Thursday.
While voluntary, the new code will be effective Jan. 1.
According to the Vancouver Sun, "The biggest change -- mandating Canada's federally registered banks to grant their customer a minimum 21-day, interest-free grace period on all new credit card purchases when a customer pays the outstanding balance in full -- won't take effect until next September."
Among other changes:
Cardholders must agree to any credit limit increases first.
Debt collection practices are reined in.
Over-the-limit fees will not be allowed if they are caused by holds on the card.
Merchants now have a choice to which payment vehicles they want to offer.
Cardholders must be given 90 days notice of any fee changes
Interchange fee amounts must be available online to merchants.
The code was developed in reaction to complaints by merchants who are have to pay high interchange rates. Once in effect, merchants will be able to shop around when making payments, says David Wilkins, senior vice president at the Canadian Council of Grocery Distributors.
Updated November 20, 2009
Most recent Legal, regulatory, privacy Stories