Interest rate increases expected this fall
The temperature isn't the only thing rising this summer. Experts expect banks to continue increasing interest rates in the months ahead.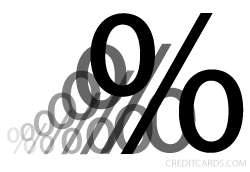 Inflation appears tame for now: Statistics Canada reports that consumer prices rose only 1 per cent in June, down from an annualized 1.4 per cent pace the previous month. Nevertheless, analysts are bracing Canadians for interest rate hikes. In fact, in late July, the Bank of Canada raised its key lending rate to 0.75 per cent. It might sound like small change, but according to Chad Viminitz, a financial planner with the RTR Advisory Group in Edmonton, and author of "Money Assassins," "With the amount of debt that Canadians are carrying, a 1 per cent or 2 per cent change can have a dramatic effect."
So how can you better manage your debt while rates grow? Viminitz offers these tips:
1. Keep your cool
Remember back in 2008 when everyone from bank analysts to your mother was warning about rising interest rates? Then October rolled in and "rates went crashing down," recalls Viminitz. "If everybody's telling you to do something, you should be cautious. Don't over-react. After all, if people knew with certainty what the world is going to look like five years from now, everyone would be extremely wealthy."
2. Review your mortgage terms
Whether you have a variable or fixed rate on your mortgage, now's the time to rethink your priorities. Just remember that selecting a mortgage is "not necessarily a mathematical equation" and should reflect your comfort level, warns Viminitz. "If you can handle fluctuations and a little bit of uncertainty, you're probably going to do better with a variable rate," he says. "However, if knowing what your bill is going to be for the next five years brings you security and peace of mind, then you should lock in."
3. Calculate your overall debt
With interest rates on the rise, "you need to look at your line of credit, your credit card debt and your mortgage and determine which debts are going to be immediately affected by an interest rate hike," advises Viminitz. Credit card interest rates typically remain stable, but an interest rate increase can have a significant impact on your line of credit, warns Viminitz.
4. Hold off on new purchases
Today's interest rate hikes may strike some as puny, but even a marginal uptick should prompt you to reconsider your spending habits, particularly if you need to borrow to make big purchases. "When you're on the brink, a 2 per cent increase can be significant," says Viminitz. "I would say a good third of Canadians will be in trouble if there's an increase; it's going to impact their spending significantly."
5. See the silver lining
The good news is Canadians with savings -- and there are some of us out there --- will be rewarded by rising interest rates. But whether your goal is to boost savings or reduce your debt, Viminitz says the occasional interest rate increase shouldn't come as a surprise. "When you go from historically low interest rates, there's only one way to go and that's up," he says.
Published July 28, 2010
Most recent Credit Account Management Stories