Branded prepaid card market growing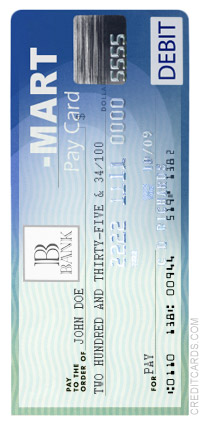 A recent Aite Group study predicts that branded and private label prepaid credit card transactions could amount to as much as US$69 billion by the end of this year. This is a substantial increase from the US$54 billion in 2009. Results from the first few months of this year suggest that this prediction is not far from the truth. The Aite Group is a research company that forecasts trends in the prepaid card industry in the USA.
The report focuses on three new trends shaping the industry:
The introduction of reload services (rather than one-use cards) for prepaid credit cards.
Offering private-label cards to smaller merchants rather than from the big credit companies.
Integrating the cards into various industries' business processes.
"Over time, the subtle distinctions between the various card products, such as debit versus prepaid versus credit, and branded versus private label, will erode as products grow in diversity and complexity and mesh together," predicted Gwenn Bézard, research director at Aite Group. That seems to be about to become a reality.
In the recent report, Aite Group analyst Adil Moussa points out, "The branded prepaid market is young, but has managed to grow very quickly."
The report also finds that the greatest share of the U.S. prepaid market in 2009 came from payroll cards. General purpose reloadable (GPR) cards came in second, with gift cards third.
Whether it has been harder for consumers to be approved for an actual credit card or simply because they are trying to remain in control of their finances, prepaid credit cards in various forms have been proven to weather the recession storm.
The Aite Group suggests that prepaid cards could become a very lucrative industry in the coming years for those merchants who don't already carry the cards.
Written by Melanie Dixon.
Published March 31, 2010
Most recent Prepaid / Secure / Debit Cards Stories