Canadian credit card delinquencies rising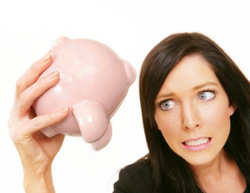 Credit monitoring company Equifax revealed data on Aug. 6 indicating more Canadians are falling behind on their credit repayments. According to new numbers released on Aug. 6 by Equifax, many Canadian credit card bills are going unpaid. Credit account delinquencies have increased by up to 24 percent compared with last year's numbers for June. A delinquent credit account is defined as one where the account holder has let his accounts run overdue for 90 days or more, without making even the minimum payment.
Delinquencies have affected at least 1.56 percent of the total number of credit accounts in Canada. The most worrisome increases over the past year have been reported in British Columbia at 30 percent, and in Alberta at 32 percent. (The delinquency rate is calculated by the number of delinquent accounts compared to the total number of credit accounts.)
Here is a summary of the results that Equifax reported:
In Vancouver, the delinquent accounts rate stands at 1.21 percent.
Calgary comes in at 1.36 percent, an amount 35 percent higher than the same period in 2008.
Edmonton has a rate of 1.45 percent.
Toronto was the city with the highest delinquency rate, coming in at 2.03 percent.
Provincially, Nova Scotia fared the highest at 2.09 percent
Saskatchewan fared the lowest at 1.24 percent.
From the data, it seems evident that the recession is causing Canadians to struggle harder to pay for their basic needs as they allow credit card payments to fall into arrears.
Written by Melanie Dixon.
Published September 14, 2009
Most recent Research / Statistics Stories