Major credit card crime ring uncovered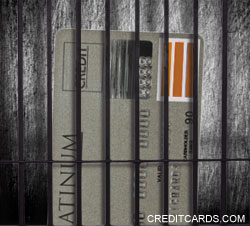 Two rookie police constables stumbled across a major credit card fraud ring in West Edmonton after pulling over a vehicle with stolen license plates in June 2008.
In the car, they found a cache of more than 80 counterfeit credit cards, in addition to a small amount of drugs, various drivers licenses and receipts. The man and woman in the car were arrested.
Following this event, the officers conducted a search of the female suspect's rented condominium; inside more than 1,000 credit cards in various stages of production were found, plus a credit card imprinter, a counterfeit Canada Post key, stolen computer equipment, and tools and supplies to aid in the manufacturing of thousands more counterfeit credit cards. Also found inside the condominium was evidence of multiple break-ins and scams, including credit card fraud, drugs, mail theft items including credit bureau reports, stolen cheques, and stolen and counterfeit identification.
Items that were bought with the counterfeit cards were also seized in the condo, including laptop computers and big screen television sets.
"This is an absolutely huge seizure; certainly the biggest I've seen," said Det. Bob Gauthier of the economic crimes unit at a news conference in Edmonton in July. Gauthier said each credit card had a street value worth about $1,000. Hard drives that had been stolen during break-ins contained the personal data of thousands of individuals. The data on the stolen hard drives would have allowed counterfeiters to manufacture thousands more cards.
During the search of the charged suspect's home, another man and woman were also arrested. More arrests are possible as the investigation has extended into other provinces including British Columbia, Gauthier said. "This is going to slow things down for the bad guys for a while, but they'll be up and running again because they know it works," he said. "It's a lucrative business."
Gauthier advises businesses to check photo identification with credit card charges as many do in the United States. He also advises credit card holders to check their monthly statements carefully for signs of fraudulent activity, and report unauthorized use immediately.
Written by Melanie Dixon.
Published July 31, 2009
Most recent Legal, regulatory, privacy Stories