Canadians ignore fraud prevention advice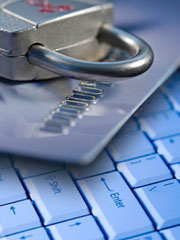 Recent polls by Visa and TD Canada Trust report that more than 1 million Canadians have had their debit and credit cards compromised. They continue to ignore warnings to protect their financial information. Meanwhile, debit card PINs and credit card account numbers continue to be stolen at an alarming rate.
The recent Visa poll shows that 16 per cent of seniors over 50 admit they have already been the victims of financial scams. Nearly 40 per cent say they have engaged in risky behaviors when it comes to keeping their financial information secure.
While mature Canadians understand the greater risks associated with identity theft, they're still not heeding warnings, says Gord Jamieson, head of payment system risk at Visa Canada.
TD Trust found that 21 per cent of poll respondents have put their credit card numbers in e-mails, 10 per cent have told someone else their debit card PIN, while 7 per cent admit to carrying their PINs in their wallets.
Despite the failure to protect their financial details, 82 per cent of adults are worried about online fraud, according to a TD Canada Trust fraud prevention month poll. Ironically, about 90 per cent are actually taking other steps to avoid financial fraud, according to TD Trust. These measures include shredding documents, shielding their PINs at ATMs and cash registers, and changing their PINs every few months.
It's not necessarily just seniors who are failing to heed warnings; even the most technologically educated Canadian is slipping up on simple fraud prevention tips.
The Canadian Security Administrators found that while nearly 4 in 10 Canadians could recognize a potentially fraudulent scheme, only 26 per cent of them have felt it was important to notify the authorities. The CSA suggests that you meet with an investment adviser, who will help you assess investment risk and avoid being the victim of fraud. Report any suspicious activities to the authorities.
While these polls suggest that Canadians are familiar with fraudulent practices, they are not practicing what the authorities preach in keeping financial data secure.
Published March 18, 2010
Most recent Legal, regulatory, privacy Stories