Canadians need to boost financial know-how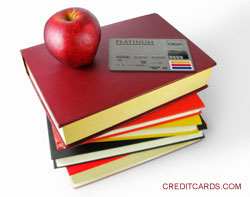 In a new financial knowledge survey from
TNS
conducted between June and September 2009, Canadian consumers ranked ninth in a study of 12 countries worldwide.
Of Canadians polled, 87 per cent could not answer the three basic financial risk questions posed to them. Only 13 per cent of Canadians were able to answer all three questions correctly, with men scoring better than women.
Even having basic high school education only resulted in 8 per cent of graduates being able to answer all three questions. Those with university degrees didn't fare much better, with only 20 per cent able to answer correctly.
The Netherlands received the top score with 21 per cent of participants able to accurately answer the survey.
The questions asked by TNS concerned:
1. The relative payout between two lottery options.
2. The relative risk and returns from two different types of investment funds.
3. The relative risk of investing in a single stock versus a basket of stocks.
The results of the survey underscore that Canadians do not comprehend financial risk well enough. Worse, very few are making any attempt to increase their financial knowledge, with only 10 per cent of Canadians attempting to do so, according to the survey.
Now is the time for Canadians to become educated about money, regardless of their financial situation. The more educated they become, the less likely funds will be thrown away on high interest rates and fees. Products that may provide excellent returns may be avoided due to their inability to understand what they are and how they work.
Financial and debt literacy is low among all countries, particularly among women. The study reveals that consumers have little understanding of the basic principles of financial risk. The uneducated may end up paying higher rates and fees on credit cards, as they lack the knowledge to make informed decisions.
Canadians continue to be wary of those offering financial advice. Now is an excellent time for qualified financial advisers to educate their customers about financial risk and unfamiliar financial products.
Written by Melanie Dixon.
Published February 16, 2010
Most recent Research / Statistics Stories