CIBC predicts card losses to ebb after rocky quarter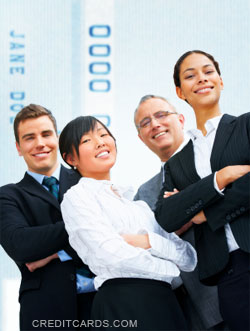 Indications of economic recovery are spurring Canadian Imperial Bank of Commerce executives to predict an ebb in losses due to credit cards and possible growth in the card industry by next year, according to a CIBC
press release
and an
interview
by the Canadian Press.
This optimistic forecast comes a month after CIBC, the largest credit card issuer in Canada, announced the devotion of C$547 million dollars to cover credit card and loan losses last quarter -- the most money needed since 2000. At this time last year, only C$203 million was set aside to deal with nonpayments on credit cards and loans.
Yet CIBC leaders say a decrease in unemployment rates and gains in other aspects of the economy will drastically improve the credit card industry.
"If Canadian unemployment has or does peak shortly and starts to decline and at the same time the economy performs reasonably, the probability that these portfolios will grow and you'll see a drop-off in loss rates is significant," said Gerald McCaughey, president and CEO of CIBC in a press release.
The unemployment rate increased by .1 per cent from July, reaching 8.7 per cent in August, according to Statistics Canada.
Published September 25, 2009
Most recent Research / Statistics Stories