How to conduct a year-end postmortem on your finances
At the start of the year, you set goals, created budgets and made a plan to tackle your debt. Now that the year is ending, how do you figure out how you fared? The end of the year is the perfect opportunity to reflect on your money management over the past 12 months.
"Everyone should be doing a year-end review, it's extremely important," says Isaiah Chan, a program manager at the Credit Counselling Society. "It's not just about setting goals and laying out a budget, but having checkpoints to see how you're doing."
"Jan. 1 is a great time to do this," says Pat White, executive director of Credit Counselling Canada. "It's a new year and you start with a better idea of whether you're getting into trouble or achieving your goals."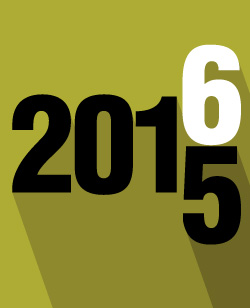 To get started, take these three basic steps:
1. Calculate your net worth.
"Your net worth statement is the easiest way to have a look at where you
are at any point in time," says White. It sounds more intimidating than it is.
"People say it sounds like accounting, with assets and liabilities, but it's just about how much you own and how much you owe," she says.
First, take stock of everything in your bank account, your savings, your TFSAs and retirement savings. Look up the value of your home, your car or your other belongings, such as a snowmobile or a summer cottage. These are your assets.
Then, look at accounts that are owing, such as student loans, lines of
credit or credit card debt. These are your liabilities.
Ideally, your assets should outweigh your liabilities, and your net worth should be higher than it was at this time last year.
"This is a good start if you didn't have any goals," says Chan. "Ask yourself
if you've gained or lost and if the answer is the latter, then you have to investigate why."
The exception may be if you retired this year, or even last year. If so, your net worth is likely decreasing. Your job is to make sure it's happening at a pace that's feasible for you.
2. Evaluate your goals.
Ideally, you started with some goals in January; now's the time to see which ones you completed.
If you didn't make your short-term goals (those completed within the calendar year), you should ask yourself what got in the way. However, don't feel defeated if your goals didn't come to fruition. Focus on figuring out if they're attainable within a different timeframe, or at a slower pace.
"It's a reality check for a second, and that happens," says Chan. "Ask yourself if it's alright to push or change the timeframe."
If you realize these goals are no longer a priority, that's OK, too. This evaluation is meant to clarify what's working for you and what isn't.
Evaluate your mid- and long-term goals as well (those you want to achieve within three to five years, or five to 10 years, respectively). Determine your progress on them, if you need to be more aggressive with your efforts toward them next year, and, if you've fallen far behind, what you're willing to sacrifice to catch up.
If you did reach your goals, your next step is to determine where you'll funnel your savings now, White says.
"You've done a wonderful job at paying off your debt in a period of time, learned money management tools and habits, but now you can put this money toward something that's a goal for you or your family," she says.
3. Review, revise your budget.
Your budget needs constant revisiting, especially during pivotal times in your life. The new year is the perfect time to review these changes so they're reflected in your budget moving forward.
For instance, at both the Credit Counselling Society and Credit Counselling Canada, clients come in for a checkup a year after they started counselling. In this checkup, experts look at how the client's life changed: have they changed jobs and income levels, has their family grown with the arrival of a newborn, or have they moved houses or bought a second car?
Any of these milestones could affect your budget. If you received a raise, it should reflect in your debt repayments or savings goals, or if your family grew in size, your priorities may shift from aggressively contributing to your mortgage to starting an education savings fund.
If major changes haven't occurred, look for patterns in your spending and saving. Which months were your most expensive, and in which categories do you typically overspend? Paying attention to your weak points or making adjustments during these months will help you stay on track.
"When we sit down with clients and see the nitty gritty of expenses, they know what the regular items are, like rent, utilities and gas, but they have a less clear idea of things that are irregular, like clothing, home repairs or gifts," White says.
To improve for next year, gain a firm grasp of what was working for your budget and what needs to be changed.
Finally, make it a new goal to sit down quarterly or even monthly to repeat these three steps, as it shouldn't be an annual activity, the experts say. You should always have a current snapshot of your expenses and what's going on in your bank account.
See related: Can a cash-only 'diet' help you regain healthy spending habits?, What's next after a $0 balance?, What's first to go when downsizing budget?
Updated January 8, 2016
Most recent All credit card news Stories