Retail industry booming this holiday season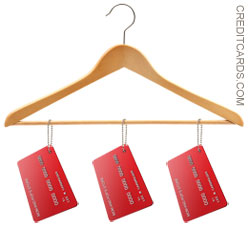 Shoppers are swiping their credit and debit cards more frequently and spending more voraciously this holiday season compared to the last, signifying a boost in consumer confidence, according to Moneris, a payment processing firm.
Analysis of credit and debit card usage indicates that total retail spending rose by about 5 per cent during the first weekend of December compared to the same weekend last year. Sales at department stores shot up by almost 13 per cent from last year while spending at clothing and drug stores increased by about 5 per cent and 4 per cent, respectively.
Shoppers continued to swipe, increasing expenditures by about 6 per cent during the second weekend in December contrasted to holiday season 2008. Consumers spent most on clothing, raising apparel purchases by more than 11 per cent this year versus last.
"As the Canadian economy begins a trend toward recovery, the increase in pre-holiday spending is a clear indication of renewed consumer confidence," said David Ades, Moneris Solutions senior vice president of sales and marketing, in a press release. "Canadians are clearly more optimistic about the future this year than they were during this time last year, and retailers are capitalizing on this by using creative marketing tactics to draw them in early and often."
Spending habits were calculated by considering both the number of credit and debit card transactions in addition to the total amount spent.
Published December 17, 2009
Most recent Shopping Stories