Credit card tips for U.S. travel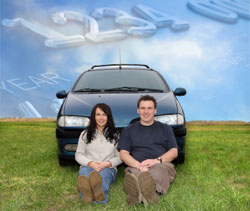 Many Canadians heading south for fun in the sun will be funding their vacations solely with credit cards. Here are a few tips on how to make the most of your credit card in the United States.
Before you leave, plan a budget. Don't forget to factor in surprise expenses such as magazines or snacks at the airport, rental-car insurance, taxi and restaurant service tips, cash for items forgotten at home, hotel laundry costs and more. When you make small charges here and there on your card, they can add up to a lot at the end of the day, especially for a family on vacation.
Be sure to check the benefits you may already hold on your credit cards. Some offer loss or damage protection for rental cars and other items that you paid for with your card, such as cameras and cell phones. Best of all, you may have enough rewards points accumulated to actually cover the cost of your airfare and hotel, or perhaps an entire travel package.
Find out how much is the norm for tipping. Sometimes service charges are factored into the bill, especially if you are in a large group at a restaurant. Be aware so that you don't double tip.
If you need a special rewards credit card before you travel, be sure to apply well in advance to allow plenty of time for approval, mailing times and activating the card.
You may wish to research which is the best card for you. Some cards offer very limited rewards on airfare, while others offer extensive travel rewards; points also can be used to pay for surcharges and taxes. You may also be able to use points to pay for additional costs associated with your trip such as airport parking fees or a bus tour.
Many cards also offer additional peace of mind with benefits such as trip cancellation insurance, car rental insurance, and lost- or delayed-baggage insurance.
Another option you may wish to consider is a U.S.-dollar credit card. Transactions are all made in U.S. funds, which means you will only have one exchange rate to deal with when you get the bill. If you can pay the balance with a U.S. dollar account, you can avoid the hassle of exchange rates completely.
If you haven't already memorized your credit card PIN, or you have forgotten it, now is a good time to call your credit card provider to get a new one.
Finally, keep records of your credit cards in a jacket or pants pocket, along with their toll-free numbers should your cards be lost or stolen. If anything happens to them, you can quickly call the companies to have the cards cancelled.
By lining up all your cards in advance, you will be able to sit back and enjoy your time in the United States.
Published March 12, 2010
Most recent Credit Account Management Stories