Credit card travel insurance: Is it enough?
With weeks to go before school resumes, many university and college students are packing their bags and heading for the United States. But as young Canadians travel south of the border, 57 per cent believe that they don't need to buy travel insurance because they have sufficient coverage through their work or credit card.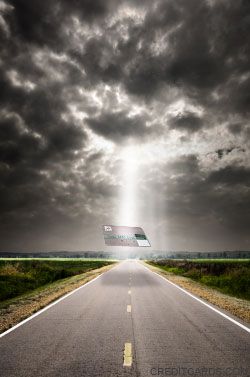 That's according to a July 2011 RBC insurance survey, 'Young and Carefree,' conducted by Ipsos Reid, which reveals that almost half (44 per cent) of Canadians between the ages of 18 and 34 say they rarely or never purchase travel insurance when heading to the United States. The survey also found that more than half (56 per cent) of young travellers don't take the time to understand what their travel insurance covers before they leave on their trip.
Unfortunately, travelling without insurance -- or with limited protection -- can lead to serious consequences, say experts, especially considering that young travellers are more likely to engage in high-risk activities that may require emergency medical attention.
"Credit cards often provide coverage for a limited number of days or limit the amount you can claim and may not provide coverage after age 65," warns Tim Bzowey, vice-president of RBC Insurance's travel division.
In fact, Bzowey outlines a number of limitations young travellers should be aware of when depending on their credit card for travel insurance. These include:
Credit cards may only provide coverage if clients purchase their trip with the card and often limit the amount a client can claim.
Some credit cards cover only basic health insurance when travelling outside your home province.
Credit cards often provide coverage for a limited number of days and may not provide coverage after age 65.
Read the fine print. Credit cards may not provide coverage for trip cancellation, interruption or baggage insurance.
Of course, travel insurance policies differ from one credit card to the next. For this reason, Bzowey recommends asking yourself the following four questions when deciding whether to stick with your credit card or purchase additional coverage.
Does the plan have a deductible? If so, make sure you're aware of this clause and are comfortable with the amount you may need to pay.
If you're relying on your employer for coverage, will the company pay your expenses up front? Reimbursement isn't much help if you need expensive surgery and don't have the cash or a credit card on hand.
What does your credit card's travel insurance policy cover? For instance, does the policy cover the cost of being flown home by air ambulance with a private nurse?
Does your credit card travel insurance policy have an emergency phone line you can call from anywhere in the world? If so, are the representatives multilingual?
With a clear understanding of the coverage offered by a credit card's travel insurance policy, young travellers can make sure they have the protection they need to explore the United States safely.
See related: Credit card tips for U.S. travel; Tips for finding the right hotel rewards card
Published July 29, 2011
Most recent Spotlight Stories
Counterfeit bills have a long history in Canada -- The Bank of Canada is unveiling a brand-new dollar bill designed to outsmart fraud. But counterfeiters have a long history of overcoming new security measures, say historians ...
Canadians get a failing grade on retirement planning -- 40 per cent of Canadians say they now expect to retire later than they previously planned. Why? They didn't save enough cash for retirement ...
Credit card debt: A comedy -- Credit card debt is no laughing matter. Unless, of course, you're Jen Gallant, a Canadian comedienne whose latest show finds the funny in sky-high interest rates, surly collections agents and mounting bills ...