What debt collectors can -- and can't -- do
Debt collections is a high-pressure business. The average collection agent makes over a hundred calls a day, often speaking with emotionally charged debtors who are uncooperative and sometimes hostile. But that doesn't give them the right to harass or threaten you. In fact, Ontario instituted new rules in July 2015 that give consumers even more rights when being pursued by collectors, including allowing the debtor to choose which collection agency he wants to work with.
Here's a look at what debt collectors can and cannot legally do, in various provinces and nationwide.
Strict codes of conduct for collectors
Collectors can contact consumers on certain days and only at specific times. In Ontario, British Columbia and New Brunswick, collectors may not call Monday to Saturday between 9 p.m. and 7 a.m., or Sunday before 1 p.m. or after 5 p.m. Nor can collectors call on national holidays.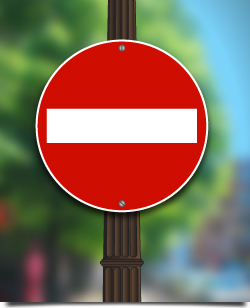 Ontario's Collection and Debt Settlement Services Act (OCDSSA) prohibits agents from using "threatening, profane, intimidating or coercive language" and "undue, excessive or unreasonable pressure." And if a debtor sends a registered letter asking that no further calls be made, the collection agency has to stop contacting that person directly. You can report a collector's misconduct to your provincial ministry of consumer protection.
"The ministry is the ultimate police force governing how collection agencies behave," says Blair DeMarco-Wettlaufer, a collections expert and managing partner of Kingston Data and Credit.
Debt-collecting lawyers and licensed paralegals are exempt from Ontario's Collection and Debt Settlement Services Act, which governs collection agencies. However, Ontarians can complain about the unreasonable collection actions of law firms to the Law Society of Upper Canada, says provincial consumer services spokesperson Stephen Puddister.
Federal law also protects consumers from dishonest collection lawyers. For credit card debt and bank loans, law firms acting in a debt recovery role must comply with the Bank Act, which mirrors much of Ontario's collection agency law, including legal contact times and prohibited abusive behaviour.
"The Bank Act governs conduct of the bank, and says in turn that any third party acting for a bank has to be governed by those same rules -- which includes law firms," explains collections lawyer Todd Christensen.
You're liable for what you owe -- but nothing else
After establishing that an individual owes the delinquent debt, collectors in any province may demand full repayment, according to DeMarco-Wettlaufer. Some shady borrowers deliberately hold back payment expecting that creditors will negotiate smaller amounts than are legally owed.
However, as a nationwide rule, agencies cannot charge you for their collection services, advises Tatiana Chabeaux-Smith, corporate spokesperson for Consumer Protection BC. Generally speaking, the only charges that can be added to the outstanding balance are interest charges or a financial institution's penalties for bounced cheques. These items must be clearly laid out in the contract between the creditor and debtor, which, in the case of credit card debt, is the cardholder agreement. You can also be held liable for reasonable lawyer fees for collection services.
In British Columbia, she says, debt collectors are not allowed to collect for more than what is owed on the debt aside from interest at the rate in the original credit agreement, which, in the case of credit card debt, is the cardholder agreement.
The OCDSSA also bars agencies from charging settlement fees until the debtor starts to make payments to creditors (excluding a one-time fee for instalment arrangements). It enforces a 10-day cooling off period in which consumers can unconditionally cancel their settlement agreement, and caps settlement services fees, either at 10 per cent of a lump sum settlement or at 15 per cent for scheduled instalments.
Lawsuit bark versus bite
Rogue collection agencies have sent bogus claims of impending legal action in an effort to scare debtors into paying. Another collection ploy is to threaten a lawsuit over the phone, even when the amounts owed are clearly too small to justify a lawsuit or involve older debts exceeding the provincial statute of limitations on taking legal action.
According to the OCDSSA, collection agents must not state or imply an intention to sue without the creditor's written authorization to start the legal proceeding. Under the federal Bank Act, collections lawyers can communicate an intention to sue a debtor subject to the following caveat: they must truly intend to launch a lawsuit.
The flipside of this issue is that word has spread among consumers that collectors don't really intend to pursue these matters in court and that eventually debtors receive discounted settlement offers, according to Christensen. He cites one delinquent debtor who owned $180,000 worth of equity in a Toronto property, yet demanded a discounted settlement on $30,000 in outstanding credit card bills, despite having ample assets to finance his debt obligations.
A debtor may be more inclined to take this route if he believes his credit is already ruined from missed payments and isn't concerned about preserving it.
"After giving consumers a chance to resolve their financial obligations, if the case is lawsuit-worthy we take them to court and they can explain their side to the judge," says Christensen. "That's the only time when we 'bite' with legal action, and even then we say, 'Sorry you've given us no option.'"
Ontario's new collection rules
Effective July 1, 2015, Ontario consumers can choose which collection agency they want to work with by signing a debt settlement agreement with that firm. The chosen agency can assume collection duties for multiple outstanding debts, and will tell the existing collection firm to stop calling the debtor and take over the case's fee arrangements.
Another rule under Ontario's new debt settlement regulation is that collectors cannot "restrict the debtor from communicating with his or her creditors." This enhances a consumer's power to complain by sending a registered letter to the creditor with specifics about inappropriate collector behaviour.
"If a consumer informs a creditor about mistreatment by a debt collector, the creditor ultimately has the ability to counsel and correct the agency or move their business to another collection firm if they feel the agency isn't representing their brand name appropriately," says DeMarco-Wettlaufer.
See related: How to detect a fake debt collector; What to do about wrongful debt collection notices
Updated September 15, 2015
Most recent All credit card news Stories