What to look for in a credit card travel health insurance plan
As some unlucky Canadian travellers have likely learned the hard way, your Canadian health insurance may not cover you if you need medical attention outside the country. The Government of Canada estimates that a significant hospital stay in the U.S could cost a traveller more than $20,000, making traveling without health insurance a big gamble.
According to a 2016 survey from RBC Insurance, more travellers remember their passport (75 per cent), electronics (53 per cent) and medications (49 per cent) than their travel insurance (45 per cent) when they go on a trip.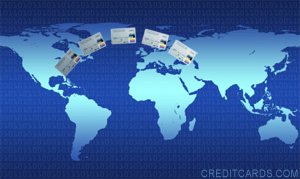 "When deciding what to pack, it's not surprising that our passport tops the list of items travellers would never leave home without," Anita Mukherjee, head of travel at RBC Insurance, said in the survey's news release. "However, what's alarming is that Canadians are more focused on their electronic devices, such as a cell phone and laptop, than travel insurance."
You can purchase travel health insurance from various places, but the first place you should check is your credit card benefits, as many travel credit cards include travel emergency medical insurance.
Assess your health circumstances carefully
First, you'll have to see if you and your trip fit the credit card insurance policy's selected criteria. Credit cards often impose limits on the length of the trip, age (for instance, you may be covered for only a short trip if you are older than 65) and coverage for pre-existing medical conditions.
"Credit card health insurance is great for healthy, young travellers who fit the qualifying conditions, the health stability and the time-frame that the credit card policy allows," says Martin Firestone, president of Travel Secure Inc., an independent travel insurance brokerage in Toronto.
For example, to qualify for the 15-day, $2 million emergency travel insurance policy on BMO's World Elite MasterCard, you must be younger than 65 and have no pre-existing condition or treatment related to one for six months. The exception is a pre-existing condition that has been managed with prescribed medication for six months prior to departure with no change or alteration to the recommended or prescribed dosage and no additional treatments undertaken or recommended.
However, even if you do fit the bill for coverage, Firestone says there's still a chance you may not be totally covered if something goes awry while you're out of the country.
"There's still the fine print that will never come out until claim time," he says. "Maybe you changed your medication dosage the day before you left. Of course, it's assumed this change is why you're in the hospital and it's when you're in there, the insurance company reviews the medical records, sees the change and denies the claim."
So if you are an older person, going away for a longer period of time - like the many retired Canadians who snowbird in Florida for the winter - and you have varying or compounded medical conditions, credit card health insurance is not for you. Instead, work with a broker to find a policy that takes your age and health circumstances into account.
Determine if your trip qualifies for your card's insurance
If you're health situation is stable and you feel a credit card would provide sufficient travel coverage, the most important factors in selecting the card that's right for you come down to the eligibility period and what is covered.
"Eligibility means if the card offers coverage for 15 days, are you traveling for less than 15 days?," says Firestone. "If it covers those conditions that have been stable for 90 days, have you been stable for 90 days?"
For example, while BMO's World Elite MasterCard only covers a maximum of 15 days of travel for those 65 and younger, TD's Aeroplan Visa Infinite Card covers 21 days of travel for those younger than 65 and four days for those 65 and older. Desjardins' Gold Odyssey Visa Card covers travellers up to age 75, giving 60 days to those 59 and younger, 31 days for those aged 60 to 64, and 15 days for those aged 65 to 75.
"If you can answer yes to all of the eligibility aspects of these cards, then you have no concern, it's good coverage and it does what it's supposed to," says Firestone.
Know what's covered
Firestone says all credit card travel health insurance policies generally cover all the medical costs associated with your accident or illness. In addition, they usually cover the costs of bringing you back home and/or bringing a companion to your bedside; expenses related to having your car driven back home if you drove; and a multitude of other incidental expenses that could arise during an emergency.
Before departing on your trip, carefully check your cardholder insurance documentation to identify eligible medical expenses and remember that all relevant medical records and receipts will be reviewed by the insurance company at the time of claim.
What fluctuates to a greater degree is the maximum amount of coverage offered. BMO's World Elite MasterCard covers eligible expenses to a maximum of $2 million, TD's Aeroplan Visa Infinite Card offers $1 million and Desjardins' Odyssey Gold Visa offers $5 million in coverage.
"Maximums have never been a problem," says Firestone. "Even $1 million will more than cover an unexpected emergency or catastrophic event."
However, there are still some aspects of the emergency that may not be covered. For example, BMO states that it will not cover emergency air transportation, intentional self-injury, injuries that occur while the insured is under the influence, or a number of other items. Read your card's insurance terms and conditions thoroughly before your trip so you aren't caught by surprise.
Can you mix and match insurances?
The older you are, the fewer days a credit card health insurance policy will cover you. So what if you're a person who only has coverage for 15 days, but you're going away for 30?
"A lot of people ask me if they can top up their existing credit card travel insurance plan with an individual policy to make up the difference on their trip," says Firestone. He says you can, but could end up in a "nightmare scenario" because of it.
What could happen in those cases is the insurance companies fight it out over who is responsible for paying the claim as they try to determine when the illness manifested. Was it on day 15 when you still had coverage through your credit card, or day 16 when it switched to the individual plan?
To avoid the stress that topping up your insurance may cause, Firestone says it's better to just get an additional individual plan that overlaps with the credit card policy and covers you from day one until the end of your trip.
"The claim form will ask you, 'Do you have any other forms of insurance?' and if you do, the credit card company and the insurance company work out a behind-the-scenes deal to split the cost. You'll never know about it, you're covered regardless and the two policies don't cancel each other out."
See related: Cash refunds from credit card price protection, Is your credit card trip insurance enough?, 5 credit card perks you might not know you have
Published July 8, 2016
Most recent All credit card news Stories