Credit card extended warranty, insurance perks can save you big
The next time a pushy salesperson at an electronics store tries to pressure you into spending hundreds of dollars on extended warranty plans, put your wallet away. That coverage -- along with insurance against damages or theft -- is a free benefit that many credit cards already provide.
While you should check your cardholder agreement, most new cards issued in 2009 or later have these complimentary insurance features.
1. Free extended warranty protection.
Credit card extended warranty protection doubles the product's original manufacturer's warranty, offering up to an additional year of coverage provided that the basic warranty is valid in Canada.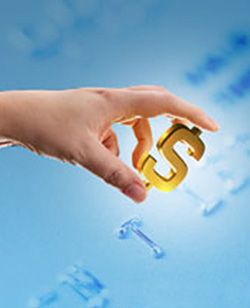 Eligible charges under extended warranty plans depend on the specific manufacturer's warranty, but typically cover computer hard-drive crashes and other electrical or mechanical breakdowns. Accidental damages are almost always excluded.
If the manufacturer's warranty is for five years or longer, you may have to register your purchase with the credit card's insurer. That's a modest investment of time given that you might otherwise spend over 20 per cent of the item's purchase price on a retail extended warranty plan.
Most retail plans are non-transferrable, which means that only buyers can submit claims. When you use your credit card to buy gifts, recipients of those gifts must claim under your credit card's extended warranty.
Tip: Be sure to register the manufacturer's warranty and carefully file the product's serial number, manufacturer's warranty agreement, credit card receipt and statement.
2. Free purchase security coverage.
Depending on an item's purchase price, insurance for accidental product damages or theft can also cost hundreds of dollars. Few Canadians are aware that free purchase security coverage may be provided for credit card purchases.
"Most of us are aware of credit card benefits related to travel insurance, health coverage, lost luggage, and trip cancellation," says Chad Lovell, communications manager for Libro Credit Union. "But some cards will reimburse you for recent purchases that have been lost, stolen or broken." In most cases this complimentary insurance covers the 90 days immediately following the date of purchase.
This insurance even covers merchandise charged to your card when you're travelling outside Canada.
In addition, items that you buy on your credit card on behalf of family and friends are eligible for purchase security coverage.
Tip: Set an email calendar reminder on the expiry date for 90-day purchase security coverage; that way, you won't forget about the protection if you need to submit a claim.
3. Insurable credit card purchases.
Each card's coverage is a little bit different, so be sure your card has the coverage you need.
"First make sure you are getting a card that has the features that will help you get the most out of the card based on your personal needs and usage," Lovell says. Popular items eligible for the above two free credit card benefits are cameras, computer products, plasma televisions, home theatre systems and appliances from toasters to washers and dryers.
Specifically excluded are automobiles, motorcycles, motorboats and other motorized vehicles. High-dollar valuables such as artwork, precious metals and rare coins won't be covered either, nor will perishable items, event tickets or traveller's cheques.
There are other constraints. Only new items for personal purposes are eligible for free insurance coverage, and you must charge the full purchase amount to your credit card.
Any time you're using a credit card for its perks or rewards, you should make sure you're considering any annual fees or higher interest rates the card may carry.
"If you carry a balance on those reward cards, you may be paying a higher rate," warns Robert Leyland, Credit Counsellor at Family Service Thames Valley. Before you sign up for a card based on its accident insurance, weigh the final costs.
Tip: Credit card insurance claims may be reimbursed up to the full purchase price, including taxes.
How much can you save?
CreditCards.ca compared the free insurance benefits against the extended service plans from office supplier Staples on a $1,000 MacBook Air. Additional warranty coverage through the manufacturer costs $279 for 3 years, but won't cover accidents. Accidental damage and hardware insurance through the retailer runs $129 for a two-year extended warranty plan.
You'll save more than $400 if you rely on the free credit card coverage instead, and that's just for one credit card transaction. Ten similar purchases would result in $4,000 worth of savings that you'd otherwise pay for individual extended warranty and accidental damage policies.
To make the most of the savings, the balance has to be paid off in full each month to avoid interest charges. "Charge only those items that you require and would normally purchase and can pay for at the end of the month when the bill comes," Lovell says. Then you can use those savings to buy other products that will also be covered under your credit card.
Be sure to take advantage of your free credit card insurance benefits. After all, the price is right.
See related:
Overlooking purchase insurance can be costly
,
Cash refunds from credit card price protection
Published July 20, 2016
Most recent All credit card news Stories