Consumer agency updates credit card guide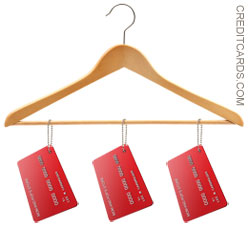 With so many credit cards choices available, how do you know which one is the right one for you? To help you cut through the confusion, the Financial Consumer Agency of Canada recently updated its online guide called "Credit Cards and You."
The FCAC updates this invaluable tool twice a year in order to help consumers weigh the costs, benefits and rewards of all the credit cards available to Canadians while providing the most current information possible.
Essentially, the tool, which is available on the FCAC Web site, is a database listing the more than 250 different cards from 26 different financial institutions. When a consumer visits the site, he or she will be taken through six steps or questions:
(Step One) Which province do you live in?
(Step Two) What kind of credit card are you looking for?
(Step Three) What is the main reason you use a credit card? This step is asking whether you'd be using mostly for purchases, cash advances or balance transfers.
(Step Four) Your credit card balance? Here they'd like to know whether a consumer likes to pay the entire balance or carries it.
(Step Five) Annual fees? This is an important element because a lot of card companies charge higher fees in order to get great features. Be cautious because there are cards that offer great benefits without the fees.
(Step Six) Rewards and benefit programs. This is where a consumer gets the chance to check off any and all features he wants in a card.
After processing the person's responses, the Web tool quickly narrows down the choices of cards to those matching closest to selected needs. Then the consumer has a short list of cards to compare in order to make the best selection.
Even though this smart tool can help with the final decision, the FCAC states there are four things the consumer must do in conjunction with the tool to be sure they've made the right choice: (1) Know individual needs and wants; (2) Compare what's available carefully; (3) Pick the card the best suits needs; and, most importantly, (4) Understand the terms and conditions.
Consumers should remember that the contract they sign when accepting the credit card is legally binding. If there is something in the agreement not understood, consumers should be sure to ask any and all questions before signing on.
Written by Lily Wolf.
Published September 28, 2009
Most recent Credit Account Management Stories