World's first Bitcoin ATM goes live
A downtown Vancouver coffee shop is the site of the world's first ATM for the unregulated digital currency Bitcoin. The new Bitcoin ATM is called Robocoin, according to Wired Magazine.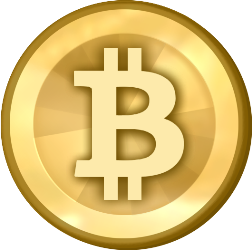 The machine provides a way to trade cash for Bitcoins and vice-versa. You put cash into it and it gives you Bitcoins, either by loading them onto your smartphone's digital wallet or by printing a scannable paper version. Alternatively, you can use your mobile phone or hard copy code to deposit Bitcoins and get cash in exchange.
Either way, Robocoin exchanges are restricted to Bitcoins or cash -- at least for now.
According to a Globe and Mail report, the Vancouver-based store Bitcoiniacs is behind the Robocoin debut. Bitcoiniacs says it plans to eventually configure the ATM to accept both debit and credit cards.
"The problem right now is that payment processors that handle debit and credit card transactions are being very cautious about Bitcoin and are not quite ready to work with it. We think they'll come around soon though," Bitcoiniacs stated.
If that statement turns out to be true, debit- and credit-enabled Bitcoin machines will need to verify identifiable card information. The move to card-based transactions also treads in an area now subject to government oversight.
For Bitcoin purists, this loss of anonymity and overlap with federally regulated debit and credit card transactions is a significant step back from the reasons the computer-based currency. was established in the first place.
Other pundits focus on the positive aspects of opening up Robocoin to debit and credit transactions.
Robert McMillan, a Wired Enterprise writer who has reported extensively on Bitcoin, acknowledges the concerns about protecting personal information and privacy. Yet he remains upbeat on the prospect of using debit cards in particular at a Bitcoin ATM.
"I think a debit-Bitcoin option would be a cool feature. Why not give people the choice?" McMillan said in a tweet.
See related: Why digital payments won't replace credit cards
Published November 1, 2013
Most recent Product Features Stories