5 signs Canada's credit market is improving
Your post-holiday credit card statement may not suggest it, but there are some positive indications of a turnaround in the Canadian credit market. At least that's according to some of the latest findings from TransUnion Canada, a credit rating agency.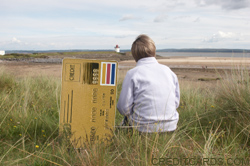 Tom Higgins, TransUnion's vice president of analytics, points to these five signs that Canada's credit market is on the upswing as the nation slowly emerges from the recession.
Shrinking credit population. TransUnion reports that there is now an active credit population of 24.8 consumers, up .15 percent from a year ago. Nevertheless, Higgins says that "this trend will flatten and reverse in the coming quarters as new entrants (young and new Canadians) will not be able to replace Baby Boomers moving out of the credit market."
Single-digit debt increases. Consumers have an average household debt of $25,163, excluding their mortgage, a 4.3 percent increase from last year. Still, Higgins says that the pace of increasing debt has slowed over the past three quarters, especially compared to the double-digit increases that occurred pre-recession.
Decline in delinquencies. Debt may be on the rise, but delinquencies on credit accounts -- those 90-120 days past due, dropped in the third quarter of 2010. In fact, TransUnion reports that the ratio of delinquencies was .34 percent in the third quarter, down 7.8 percent from the second quarter. "The decline in major delinquencies is an indication that Canadians have begun to get control of their debt payments post-recession," says Higgins. In fact, Canadians are doing a much better job of paying down credit card debt than they think they are. According to an EKOS survey on perceptions of credit card delinquency rates, conducted on behalf of TransUnion, the majority of Canadians -- 61 percent -- expected the third-quarter delinquency rate to be higher than the previous year.
Drops in due balances. Canadian average credit card borrower debt increased for the third straight quarter to $3,709 from the previous quarter's $3,614. However, that's still down 1.7 percent compared to the third quarter of 2009 ($3,772). But that's not all. According to Higgins, "The most positive sign has been the significant decrease in past due balances (outstanding debt that is at least 30 days past due), which has dropped 15 percent since last year after three years of increases."
The future looks bright. "TransUnion does not foresee any significant changes coming in the credit market based on the current trends," says Higgins. Slow improvements in delinquency rates and flat to modest debt growth will continue as Canadians distance themselves from the recent recession and watch how global financial crisis' will impact them.
See related:
59 per cent of Canadians pay off card balances
,
10 ways to teach kids about smart credit use
Updated February 25, 2011
Most recent Research / Statistics Stories