5 ways to save on back-to-school shopping
Public education might be free in Canada, but back-to-school supplies can make a considerable dent on your credit card. Whether you're braving busy malls or shopping online, purchasing items such as textbooks, school uniforms, writing utensils and paper supplies can add up fast.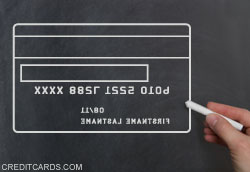 Fortunately, there are ways to prepare your children for school without breaking the bank. Laurie Campbell, executive director of Credit Canada, a not-for-profit professional counselling services firm, offers these five tips for smart back-to-school shopping.
1. Make a list and stick to it.
"Teachers usually have specific lists for their classes and often are much more minimalistic than the list children prepare themselves," says Campbell. In fact, departing from this list could lead to unnecessary expenses. For this reason, Campbell also advises that parents "create a list of other non-classroom items, such as clothing and backpacks, before shopping."
2. Shop your closet and supply cabinet.
"Make sure you take a full inventory of existing school supplies to make sure you are not buying something your child already has at home," says Campbell. As for clothing, Campbell recommends that parents "go through closets and drawers before heading out to get an accurate picture of what is really needed and how much of each item."
3. Use your credit card wisely.
"When using credit cards, you need to remind yourself they are there for safety, convenience and planned purchases," says Campbell. "If you are going to put items on a credit card, stick to the budget and planned purchases and ensure you are able to pay it off at the end of the month or within a few months to avoid hefty interest charges."

4. Believe in the basics.
Trendy designer jeans, cashmere cardigans, sporty sneakers. Without a doubt, Campbell admits, "it's very easy to get caught up in a frenzy of buying a large amount of new clothes for your children as they head back to another school year." Nevertheless, she says parents must "be wary and careful when purchasing clothing for back to school on credit. Stick to the budget and ensure that you are not making impulse purchases with your credit cards on these items."
5. Slow down.
Pre-school jitters can prompt parents to load up on back-to-school items. That's a costly mistake, according to Campbell. "Often children want to do back-to-school shopping before summer is done. This can be problematic as parents will most likely spend more under these conditions," she warns.
See related:
Expert Q&A: How to turn your trash into cash
;
6 tasty ways to cut food costs
;
Updated August 11, 2011
Most recent Shopping Stories