Expert Q&A: Do men and women save and invest differently?
A willingness to ask for directions isn't the only behavioural trait that differentiates the sexes. According to the findings of a February 2011 survey by Royal Bank of Canada, men and women approach saving and investing in entirely different ways. For example, not only are men more preoccupied with saving for retirement, but many women don't even know what kind of investments are contained in their registered retirement savings plans. Lee Anne Davies, head of retirement strategies at RBC, explains how Canadians' saving and investing habits are divided along gender lines.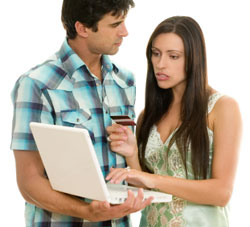 How do men and women's retirement savings strategies compare?
What we saw with men is that they worried less than women did about balancing their immediate vs. long term priorities. 73 per cent [of men worried about balancing their priorities] vs. 79 per cent of [women]. When we asked at what age did you begin saving for retirement, we saw quite a difference -- with 31 per cent of females indicating they hadn't started, compared with 21 per cent of men. Leaving this too long is a risk because of the loss of opportunity to benefit from compounding.

How do you account for discrepancies, such as women focusing on meeting their daily needs whereas men prefer long-term savings strategies?
Women are typically more concerned with the day-to-day running of the household and we know from research that they control the household budget. This might use up much of their time, leaving little or no time to consider their longer term future.

How might this approach put women at a disadvantage?
The longer term is going to come eventually. Women need to prepare for the possibility of needing to support themselves for a lengthy retirement period -- as well as during some later-life ill health.

How do men and women's investment decisions differ, including investing in stocks, mutual funds and equities?
Regarding RRSP investments, Canadians continue to favour mutual funds at 42 per cent (men at 46 per cent, women at 38 per cent). GICs and term deposits are #2 for Canadians, [with] both men and women equally selecting them at 25 per cent. Savings accounts are #3 for women at 23 per cent and stocks are #3 for men at 25 per cent.

Why do women tend to be more conservative in their approach to saving?
Women's approach might be more goal-oriented versus men's being more investment return-oriented. This could mean that women are okay with a more conservative investment because the return still allows them to meet their goals. This is one of the powerful messages of financial planning: Know yourself and what your personal priorities are.

How might this approach put women at a disadvantage?
This does not necessarily put women at a disadvantage. Our poll shows that women stay consistent in their long term expectations, whereas men seem to be more volatile in their long-term outlooks. For example, we asked what amount is needed for retirement in our 2007 and our 2010 RRSP polls.

In 2007, [men said they needed] $922,000 [for retirement], and in 2010 [they said they needed] $493,000. That's an incredible decrease in a relatively short period of time, and it would be difficult to imagine decreasing your lifestyle by half.

Whereas in 2007 [women said they needed] $556,000 [for retirement] and in 2010, [they said they needed] $510,000.

What can women do to improve their saving and investing strategies?
Both men and women can benefit from working with a professional financial planner. Having access to the expertise of someone who can help navigate them through the changes that occur over the life course and affect your finances is important.
See related: Can credit cards actually boost your savings?; Pay off debt or save for retirement?
Published March 4, 2011
Most recent Credit Account Management Stories