How the Canadian economy has changed in a challenging era
Times are becoming grim for Canadians' bank accounts: the dollar is sinking, the oil industry is in a slump and the cost of living is rising. Canadian companies, banks and economists have documented the Canadian consumer's descent from happy spendthrift to frugal shopper.
"We have less money in our pockets now because we're getting less money for our oil," says Ian Lee, an economics professor at Carleton University's Sprott School of Business. "People say, 'It doesn't affect me' but of course it affects you. When money flows into Canada ... that money gets re-circulated. When the price of oil goes down, the price of the Canadian dollar goes down, and our standard of living has declined."
Here are five ways Canadians' spending habits and the country's economy have changed in the last few years leading up to spring 2016.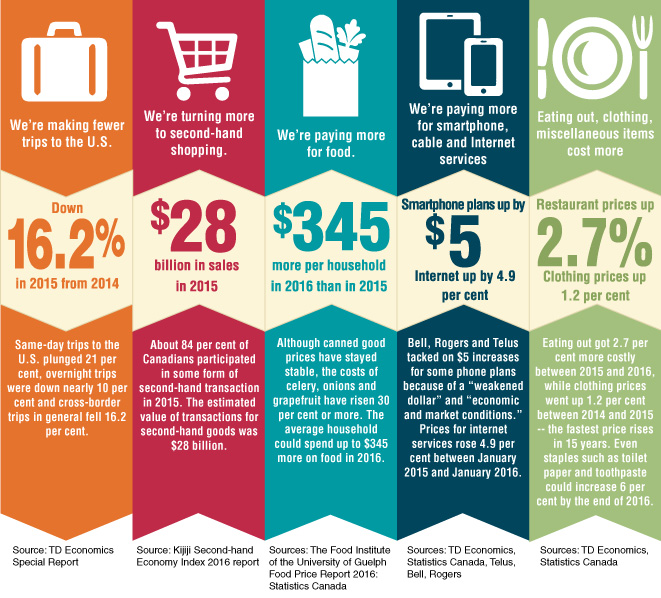 See related:
8 tips on dealing with financial obligations in an unsteady economy
,
7 tips for staying out of debt when unemployed
Published May 4, 2016
Most recent All credit card news Stories