How to find a good credit counselling agency
Finding a credit counselling agency that prioritizes a consumer's best interests can be a challenge. One reason is the lack of federal and provincial laws focused strictly on credit counselling operations. Consumers face a dizzying array of companies claiming to resolve money and debt management concerns.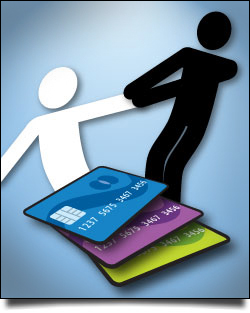 A 2011 research paper prepared by Adriana E. Molina for the Task Force on Financial Literacy points out that only broad-based provincial consumer protection laws apply to credit counselling services.
The bulk of credit counselling services in Canada, including financial education and training, are unregulated by specific government legislation.
Associations police industry
Instead, Canadians must rely on regulatory associations that set standards for the industry. Agency membership in these associations is voluntary, but is subject to an ongoing accreditation processes.
In Canada, three associations oversee non-profit credit counselling members:
"Standards set by the associations are very high and take into account client rights and confidentiality," says Patricia White, executive director of Credit Counselling Canada (CCC). "They encompass ethical and good business practices as well as legal requirements in the provinces in which they operate."
To belong to any of these associations, member agencies must be registered charities. Charitable status enables non-profits to secure creditor donations that financially support agency operations. Also, counsellors working for a member agency must be certified, although new counsellors have 30 months from their hire date to earn certification. "Counsellors should have the designation Accredited Financial Counsellor Canada (AFCC)," clarifies White.
In contrast, for-profit agencies are not subject to mandatory accreditation, nor is there a certification requirement for their counsellors. For-profit credit counselling organizations often specialize in debt consolidation and settlement services. They may be called debt settlement firms or any number of other names. "Over the years we have seen professionals such as bank representatives, bankruptcy trustees and others referring to and advertising themselves as credit counselors," says White. "I think the important part for consumers is to ask questions about the qualifications of financial professionals when they are seeking advice."
Because they are not registered charities, for-profit firms fund their operations through fee income rather than donations. The only association that governs for-profit operators in Canada is the Canadian Association of Independent Credit Counselling Agencies.
Debt management vs. debt settlement
A debt management plan is a payment consolidation option. Plan participants make one regular payment to a non-profit credit counselling agency or a for-profit debt settlement company. That organization then deducts a fee before paying the consumer's creditors. In some cases, lenders may be persuaded to reduce or even waive interest rates and fees.
In addition to debt management plans, for-profit firms also offer debt settlement plans. With these agreements, the total amount of debt owed is renegotiated to a lower amount in exchange for a single payment.
Fees vary widely
White says that members of her association charge debt management program fees that range from free, to a one-time setup fee of $75. The maximum monthly administration fee is $50. A recent survey of member agencies in Ontario found that the average monthly fee is $24 for a debt repayment program. White adds that all CCC member agencies must abide by the policy to waive client fees when someone cannot afford to pay. In addition, no fees are ever charged in advance of clients receiving a service, and any charges must be fully disclosed to clients.
Counselling and money management education, which is provided to more than 80 percent of the clients that CCC agencies see, is free.
In contrast, the fees charged by for-profit firms are quite high. According to figures cited in the task force report, for-profit agencies charge an initial fee for debt management programs that ranges from 5 to 15 per cent of the client's total outstanding debt . A debt resettlement plan goes for about $1,000.
Screening for legitimate providers
It pays to research any organization you're thinking of using for debt help. Confirm that an agency has all of the appropriate certifications. "Legitimate credit counselling agencies should be displaying their accreditation certificate and individual counsellors should have their counsellor certification posted," says White.
You can verify an agency's official charity registration online. "Take the organization's name that you're dealing with and look it up on the Canada Revenue Agency website," suggests Henrietta Ross, CEO of the Canadian Association of Credit Counselling Services.
Ross, who is also executive director for the Ontario Association of Credit Counselling Services, adds that a not-for-profit registered charity isn't going to charge huge upfront fees to individuals who are in distress and need help managing their money or debt.
If you want to research any existing complaints about a specific agency, White recommends checking the Better Business Bureau, your local Chamber of Commerce and the agency's regulatory association.
Measuring results
Consumers should look at credit counselling advertising with a skeptical eye. "A lot of other companies imply to the consumer that they can magically eliminate 80 to 90 per cent of their debt," comments Ross. "And we know that's just not true."
White says that, in 2012, the success rate of debt repayment plans that Credit Counselling Canada agencies developed for clients was 64 per cent. Another 28 per cent were unsuccessful, generally due to a change in the customer's income. "The remaining 8 per cent chose to file a consumer proposal or a bankruptcy," acknowledges White.
Debt management plans in perspective
While debt management plans can be an important credit counselling tool, they may be unnecessary and can harm your credit rating. A Financial Consumer Agency of Canada tip sheet stresses that consumers should not feel pressured into signing a debt management contract without carefully considering all implications.
"The majority of people that use our credit counselling services help don't have, want or need a debt management plan," explains Henrietta Ross. "In 2012, our member agencies helped just over 180,000 people through a variety of educational programs. Of that number, there were than less than 6,000 people [3.3 per cent] who assumed a debt management plan."
The vast majority of accredited credit counsellors in Canada provide preventive education and training to individuals, necessary because successful credit counselling demands long-term lifestyle changes.
"After finishing a credit counselling agency program, consumers should have superior money management skills that help them into the future," concludes Ross.
See related: How to tell a good debt adviser from a bad one; How can credit counselling help you?
Published April 1, 2013
Most recent Bad Credit / Credit Repair Stories