How to choose the right credit counsellor
If you have financial problems, you're vulnerable and stressed, and teaming up with the wrong debt adviser can make matters worse. Luckily, there are ways to recognize qualities that distinguish a trustworthy credit counsellor from less reputable individuals aiming to profit at your expense.
Follow this guide on what to watch out for, what questions to ask and what personality qualities signal a good find.
Watch for red flags
A reputable credit counsellor will never insist that you pay fees before providing you with any service, says Henrietta Ross, CEO of the Canadian Association of Credit Counselling Services. Most non-profit counselling agencies allow a free initial visit. Ross adds that accredited counselling agencies that are not-for-profit registered charities won't refuse to offer services when you're suffering financial hardship and are unable to pay.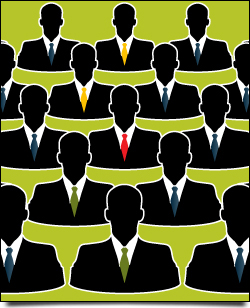 Natasha Nystrom, spokesperson for the Financial Consumer Agency of Canada (FCAC), says the FCAC cautions against counsellors who guarantee they can negotiate deals to reduce debt amounts. At the end of the day, creditors have the right to sue or garnish your wages for the full amount you owe, subject to any statutory limitation periods.
Bankruptcy trustee Doug Hoyes says in-person meetings enable you to look an adviser in the eye and determine whether or not they truly have your best interests at heart.
However, there are scenarios where face time is not feasible. When in-person meetings are out of the question, counselling via online chat, Skype or telephone can work. However, in these situations, it's vital that you pay attention to the adviser's level of expertise and formal accreditation before signing up for virtual sessions.
Be clear on qualifications
As a bare minimum, prospective advisers should have previous counselling experience, consumer financial industry experience and proper counsellor certification.
The executive director of Credit Counselling Canada, Patricia White, says all counselling staff at Credit Counselling Canada's member agencies must attain the Accredited Financial Counsellor Canada (AFCC) designation. The certification process takes two years.
Ross points to the Certified Credit Counsellor designation granted exclusively by the Ontario Association of Credit Counselling Services as the gold standard for counsellor education since it is "recognized as the highest professional designation that qualified not-for-profit credit counsellors in Canada can achieve."
Certified Credit Counsellors must:
Complete both the AFCC and Insolvency Counsellor's Qualification Course (ICQC);
Fulfill an extensive work experience requirement;
Provide satisfactory references;
Agree to comply with a counsellor's code of ethics.
Accredited advisers are obliged to keep current with developments in the financial counselling industry. AFCC holders must accumulate 30 continuing education units every two years, and Certified Credit Counsellors have to satisfy rigorous ongoing professional development and educational requirements.
Make sure their personality meshes with yours
Just because a debt management professional aces his accreditation exams doesn't mean he can interface effectively with other people. Solving debt problems often comes down to a personal rapport between counsellor and client.
For example, a counsellor with a combination of financial knowledge and a strong prior counselling background may be well-suited for clients who simply want to be proactive with their finances. However, many people who seek counselling are in a financial crisis with a root cause that adds a sensitive dimension to their situation, such as substance abuse, gambling, divorce or other personal issues, says Lara Holowenko, debt programs manager with Alberta-based Money Mentors .
"Our debt counsellors need to be prepared to address any of these issues, make referrals and deal with the emotions involved during appointments," Holowenko says.
According to Ross and Holowenko, some attributes to look for include:
Empathetic and compassionate;
Sincere regard for your well-being as their primary interest and obligation;
High level of respect for your dignity, worth and integrity;
Advocates for your rights and interests;
Motivates you to develop abilityto manage your own finances;
Object, non-judgmental;
Excellent listener and observer who can interpret your needs;
Continuous learner (advances their skills and expertise);
Collaborates with other support organizations;
Well-organized;
Not afraid to as difficult questions or probe when things don't make sense
Questions to ask
To vet a prospective counsellor's credibility, expertise and reliability, Ross says to concentrate your initial questions on the counsellor and agency.
For example:
With what organization is your certification as a counsellor?
How many years of experience do you have?
Is your agency nationally accredited? If so, by what organization and for how long?
Is your agency a Canadian-registered charity listed on the Canada Revenue Agency website?
What is the agency's success rate helping people become debt free?
After you resolve any credibility concerns, you can inquire about services offered and how much they cost, details concerning the counselling process, and the outcomes you can expect, Ross says.
See related: How to find a good credit counselling agency; Can the statute of limitations erase your debt?
Published October 29, 2014
Most recent All credit card news Stories