What to do about wrongful debt collection notices
It's bad enough to get a collection notice for a delinquent debt -- but even worse if it's for bills you don't owe. The damage to your credit can be severe and take years to repair.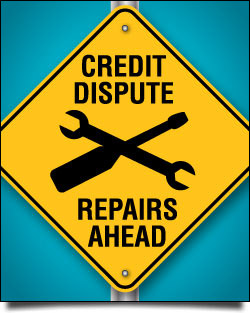 Lisa Bea, whose real name is protected under a British Columbia privacy commissioner decision, discovered a $500 collection notice on her credit report after a bank rejected her mortgage application. Her dental clinic had misdirected an insurance claim repayment, but even after the clinic corrected its error, the collection agency stonewalled Bea's requests to purge the black mark from her credit report.
Another collection agency error marred the creditworthiness of Dave Johnson, 61, from Pembroke, Ontario, over an outstanding $5,400 wireless phone bill -- even though he was neither a cellphone user nor a customer of the service provider behind the bill. Johnson's only sin was sharing the same name as the delinquent accountholder, yet he had to fight for three years to restore his devastated credit rating.
As startling as those stories are, if you find yourself in a similar situation don't panic. You do have damage control options.
1. Catch collection errors early Experts agree that your latest credit bureau report is an excellent tool for defending against collection mistakes.
"By obtaining a copy of their credit file, consumers obtain a complete picture of their current credit history, including any derogatory information," says Paul Le Fevre, Equifax Canada's operations director.
Equifax and TransUnion offer hardcopy credit reports free of charge, with digital versions and credit scores available for a fee. You can also pay subscription fees for credit monitoring services and sign up for automated email alerts triggered whenever delinquencies are added to, amended, or deleted from your credit file.
Le Fevre says Equifax receives electronic updates from collection agencies monthly, so if you check your report regularly, you should be able to spot discrepancies.
2. Check the collection agency's license
Tatiana Chabeaux-Smith, spokesperson for Consumer Protection BC, says to know your rights before dealing with debt collectors.
"If a consumer finds out about a collection that isn't theirs, we advise them to first ensure the debt collector is licensed via our website's online licensee search or by calling our office, toll-free," says Chabeaux-Smith.
Provincial laws prohibit collection agencies from trying to collect from anyone other than the actual debtor. The regulations also specify debt collector codes of conduct. For help verifying the collection agency making delinquency claims, contact your own provincial ministry of consumer services.
3. Communicate with all parties
"Consumers should deal with the credit bureau, collection agency and original creditor in the hope that at least one of those parties can fix the error," says Doug Hoyes, a seasoned bankruptcy trustee experienced with credit report mistakes.
Some victims make the mistake of dealing only with the collection agency. As Bea and Johnson learned, collection agencies are reluctant to admit mistakes and often refuse to retract a delinquency notice from the consumer's credit report.
"Even if the collection agency removes the collection line from a credit report, this may not resolve the original debt in dispute," says Le Fevre.
Equifax and TransUnion provide credit bureau dispute forms online and as part of their free hard copy credit reports. They will investigate disputed items at no cost to the consumer. Credit bureau investigations usually take less than 30 days.
But, according to Le Fevre, the credit bureau assumes consumer data from the collection agency is complete, accurate and factual. "We will only change a delinquency notice if the agency that posted the credit file data agrees," he says.
4. Escalate dispute to provincial watchdog
If the credit bureau dismisses your request to remove an erroneous delinquency notice, the next step is to take your complaint to the appropriate provincial ministry of consumer services.
In British Columbia, the Office of the Information and Privacy Commissioner for BC (OIPC) is the watchdog responsible for the accuracy and completeness of credit reports. Lisa Bea had to appeal to the OIPC before the inaccurate delinquency notice was removed and her credit rating restored.
TransUnion vice-president Julie Springer says another alternative is to post a 100-word rebuttal in your credit file (200 words in Saskatchewan). While it's unclear how persuasive this will be with future lenders, it's better than nothing.
5. Explore additional options
Consumers can also complain to the ombudsman responsible for the industry in which the original creditor operates. In cases like the erroneous phone bill delinquency on Johnson's credit report, consumers may register their dispute with the Commissioner for Complaints for Telecommunications Services.
You might also consider launching a legal action against the collection agency. But you do so at your own expense, and provincial law may limit the potential settlement. For example, the maximum compensation allowed for a wrongful collection under subsection Manitoba's consumer protection act is three times the amount incorrectly charged to the consumer.
Then there are credit repair companies that monitor your credit file for anomalies, including collection mistakes. Some firms claim to be experts on how to quickly remove an incorrect delinquency from your report.
However, those third-party services cost money and, according to the Office of Consumer Affairs' website, no credit-repair company can do anything you can't do for yourself.
See related:
Poor math skills contribute to Canadian debt problems
;
Deep in debt? Meet the new characters in your life
Updated April 22, 2014
Most recent Credit Account Management Stories