Debit card processor denied for-profit status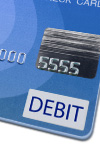 Debit card processor Interac was denied for-profit status by the Competition Bureau of Canada in February "to prevent Interac from engaging in anticompetitive practices designed to substantially lessen competition," according to a piece in
PivotalPayments.com
. Interac applied to change its status to compete against the Visa and MasterCard debit cards recently introduced in Canada.
Interac mirrored Canadian merchant concerns that the new Visa and MasterCard debit cards would cause interchange fees to rise and squeeze out the Interac network. Interac felt that by switching status to for-profit, it could keep the lower fees under control.
Now that Visa and MasterCard have successfully entered the Canadian payment processing market, a piece of the market share may be nudged from Interac's currently dominant position.
"The bureau does not agree that the removal of the restriction against for-profit activities by Interac would be pro-competitive, or is necessary to allow Interac to remain competitive," the Competition Bureau of Canada announced. The agency still feels that Interac will be able to compete effectively.
That said, the bureau does intend to implement changes that will allow Interac to continue to operate under a not-for-profit status by being run by independent directors, which will give Interac greater flexibility to handle the new competition, the agency said.
Finance Minister Jim Flaherty is attempting to regulate the changing payment processing industry in Canada. A proposed code of conduct for debit and credit card processing should be finalized shortly.
Since Interac's for-profit proposal was denied, the new code of conduct should ease Interac's concerns about escalating fees and charges for consumers.
Written by Melanie Dixon.
Published February 26, 2010
Most recent Merchant Accounts Stories