Canada's best money savvy mommy bloggers
You don't need an appointment with your bank manager to start making sound financial decisions. Reading any one of these mom-written blogs can help you learn how to better manage your money.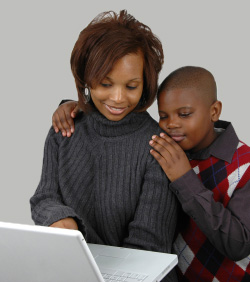 After all, who better to blog about financial dos and don'ts than moms -- those coupon-clipping, comparison-shopping warriors whose skills have been known to balance many a family budget.
Just ask Sarah Deveau. The mother of three kids, the Canadian author wrote the book "Money Smart Mom: Financially Fit Parenting" to provide time-strapped parents with money-saving tips. Today, in between diaper changes and scraped knees, Deveau blogs about everything from birthday party budgeting to travelling on a shoestring for Canada's online social network, The YummyMummy Club.
"Moms are great dispensers of financial advice because we're living in the trenches," says Deveau. "We've been there, done that. That's why the mom-written finance blogs I follow offer on-the-ground advice on how to make your plans work, and how to reach goals step by step, trial by trial."
Deveau says that blogs are a good starting point for consumers who want practical advice that stems from personal experience. "Readers can be inspired by blogs to make more financially sound decisions in their own lives and to learn by the experiences of others how to spend less, save more or make more money," says Deveau.
Better yet, if you're a mother with secrets to share on cutting daily costs, start a blog of your own. "Blogging is something everyone can do," notes Deveau. "You don't need to be a published author or expert to share what has worked for you, and to get feedback from others."
To get inspired, here are three of today's top mommy money bloggers who know first-hand how to make the most of a tight family budget:
Blog No. 1: Money Matters by Sarah Deveau
Where you can find it: http://www.yummymummyclub.ca/sarah-deveau-money-matters
What it's about: The mother of three girls, Deveau offers bit-size blog postings on matters such as saving for your vacation home, preparing for the expenses of college, getting out of debt and managing your credit cards -- all with a personal touch.
Recent post: Deveau details how she plans to keep her three girls, ages 6, 3 and 21 months, entertained without breaking the bank as they head to Nova Scotia on a five-week adventure.
Blog No. 2: Feisty, Frugal and Fabulous by Tenille
Where you can find it: http://www.feistyfrugalandfabulous.com
What it's about: Tenille, a 30-something, married, stay-at-home mom of three, living on the Canadian prairies, shares her knowledge of online deals, coupons and how to find the best prices on products.
Recent post: Tenille introduces readers to Well.ca, an online baby club that entitles members to exclusive discounts on baby products. And one lucky reader can qualify to win a $200 shopping spree at Well.ca Baby Club.
Blog No. 3: Common Cents Mom by Hollie Pollard
Where you can find it: http://commoncentsmom.com
What it's about: Hollie Pollard embarks on a mission "to share the story of one mom and how I save in ways that make sense and save me cents." A single parent raising a special needs child, Pollard blogs and tweets about great deals, impressive brands, reliable products and useful websites in an honest and straight-forward manner.
Recent post: Quick tips for saving on beauty products. Pollard's "magical" tricks include drinking water instead of soda as well as trying some homemade beauty treatments.
Updated June 17, 2011
Most recent Credit Account Management Stories