New Canadian credit card regulations unveiled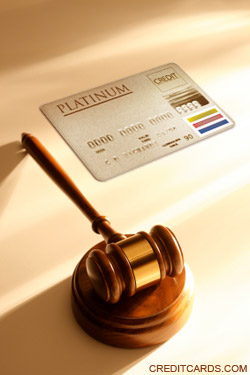 There are new regulations coming into effect on Jan. 1, 2010 that are designed to protect Canadian credit card users. These changes follow the government's earlier pledge to protect Canadian consumers from the lingering effects of a recession.
Here is a short summary of the majority of the regulations:
1) The regulations will include provisions for a summary box that will list interest rates and fees.
2) Dates will be included of how long it will take to repay a credit balance if only the minimum payment is made each month.
3) There must be a minimum 21-day interest-free grace period on all new credit card purchases when the outstanding balance is paid in full.
4) Consent is mandatory for credit limit increases.
5) There will be controlled debt collection practices.
6) Over-the-limit fees will be prohibited from holds placed by merchants.
7) Interest rate increases must be disclosed in a timely manner before they take effect.
8) If a due date falls on a weekend or holiday, a payment made the next day must be considered as being on time.
9) Payments will be allocated to the amount with the highest interest rate.
A story in the Canada Gazette comprehensively outlined the new regulations.There are several industry concerns brought to the forefront, among them the timing of the changes, the costs to implement the plan and unintended consequences. Plus, more information on a credit card statement could be confusing for consumers, especially when attempting to find specific information.
There are only a few months left in the year to give the banks time to implement these changes and test them to make sure everything is running smoothly. The majority of regulations will be implemented on January 1, 2010, with a few remaining, such as the 21-day grace period, to be implemented on September 1, 2010.
Written by Melanie Dixon.
Published October 9, 2009
Most recent Legal, regulatory, privacy Stories