New contender enters mobile payments ring
Imagine being able to text your best friend and pay the plumber within the span of 60 seconds using the exact same device. That's a scenario NetSecure Payments Inc. plans to make reality with its Kudos smartphone accessory.
"We had the idea that if everybody already has a smartphone, why not turn it into a device that can accept credit cards?" says Dan McCann, CEO of NetSecure Payments Inc., a Regina, Sask.-based developer of secure online and mobile sales technology.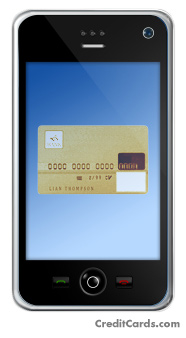 Dubbed Kudos Slice, the device is an encrypted credit card reader that plugs into the audio jack of most smartphones or tablets. The device itself costs $99.99, while each swipe costs the merchant 20 cents, plus 2.7 per cent of the transaction amount.
Merchants need only plug the Kudos card reader into the phone jack and download the free Kudos Mobile app to turn an Apple, Android or BlackBerry device into a mobile payment terminal. Customers simply swipe their credit cards through the device, use their fingers to sign for a transaction and are sent receipts via email.
To be sure, the Canadian market is ripe for mobile payment technology. In November, Starbucks began offering mobile payment, allowing java junkies to purchase and manage their Starbucks Cards through an iPhone or iPod Touch in mere minutes. In fact, according to a Bank of Montreal and MasterCard study, a mobile-payment purchase takes about six seconds -- two-thirds less than the time needed to process a credit card purchase via a fixed terminal.
Nevertheless, NetSecure Payments is up against some high-tech titans in the mobile payment arena, including Square, a mobile payment device created by Twitter founder Jack Dorsey. Here's what McCann says differentiates Kudos Slice from today's top competitors:
Security
McCann says Kudos Slice's security features "are what sets us part."
Kudos delivers end-to-end encryption by scrambling data from the moment a credit card is swiped and throughout the entire payment process. This helps ensure that customer information is protected throughout the transaction and that all sensitive information is kept private.
Service
According to McCann, mobile payments are about more than simply arming customer service representatives and field workers with a high-tech device.
"Payments is a service business," McCann says. "If I'm going to lose a sale because my terminal doesn't work, or customers are worried about security, they need somebody who is going to be right behind them and can help them solve their problems immediately."
For this reason, McCann says NetSecure Payments offers direct access to customer support.
"We'll actually give you an account representative even if you only do $20 a month," McCann says.
A slice of the pie
While it's true that many US-based mobile payment processing companies enjoy deeper pockets and big brand-name recognition, McCann believes there's plenty of mobile market share to go around -- even for a small Canadian business like NetSecure Payments.
"There are 22 million of these micro-businesses that currently don't accept credit card payments because of the cost," he says. "It's absurd to think that one company is going to get 100 percent of that market share. We just have to make sure we identify what portion we're going to get."
See related: Visa Canada's digital wallet vs. the world; 4 things you need to know about PayPass technology
Published January 26, 2012
Most recent Product Features Stories