New prepaid card regulations short on consumer protections, say advocates
Retailers and consumer advocates have hailed new regulations on prepaid debit cards as much-needed protection from some of the industry's worst offenses. But many complain the recently-finalized rules still don't go far enough.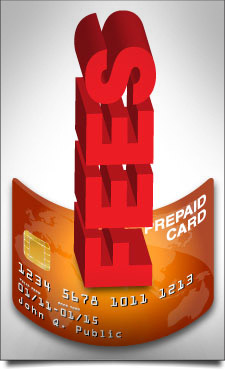 Starting in May 2014, the Prepaid Payment Products Regulations will require federally licensed financial institutions to prominently display all prepaid product fees on outside packaging and clearly describe the product in plain language. The new rules also ban expiry dates on prepaid cards and bar maintenance fees on activated cards during the first year.
The requirements apply to prepaid products used on payment networks such as American Express, MasterCard and Visa but not to retailer-specific gift cards.
Overall reaction to the announcement was positive. The Retail Council of Canada voiced its support, saying the new rules provide accurate and complete information about prepaid cards to consumers.
"The good news is that the fees will have to be printed on the package the card comes in, so consumers are aware of what it will cost them to use the card," says Judith Cane of Money Coaches Canada.
Not everyone is happy
But many argue the new regulations lack teeth. Toronto Star business writer Dana Flavelle says the rules seem to offer very limited protection with many loopholes - a sentiment shared by John Lawford, general counsel and executive director of the Public Interest Advocacy Centre.
"The only charges prohibited during the first year of card activation are maintenance fees," says Lawford. "This excludes a whole list of card usage fees that can potentially drain the card's value."
According to the Financial Consumer Agency of Canada (FCAC), prepaid usage fees include charges for activation, purchases, balance checking, ATM cash withdrawals, card replacement, customizations, cancellation and value reloading.
Lawford notes the first-year ban on maintenance fees applies to off-the-shelf prepaid cards that are non-reloadable. Reloadable or promotional products can still impose maintenance fees.
Section 8 of the regulations may also take consumers aback: Card issuers can unilaterally increase fees -- and impose new ones -- without the cardholder's consent. The financial institution simply has to notify you within 30 days of the changes and post a notice on its website at least 60 days in advance.
"This means your only remedy would be to use up the funds on the card before the increased or new fees were to apply," explains Lawford.
Reloadable cards
Lawford is most concerned about reloadable prepaid cards, which are often used as a substitute for a bank account. Even after the new regulations come into effect, reloadable cards can be subject to maintenance fees from day one plus all usage fees.
As an example of how high those fees can be, he cites the reloadable Titanium+ Visa Prepaid Card, which lists 13 different fees including $20 for activation and a $7.50 monthly maintenance charge for pay-as-you-go cards.
Lawford predicts lenders may force customers to sign long legal documents for reloadable cards and agree to all fees or face not getting the card.
"The worst thing is that a lot of people who use these prepaid cards -- especially the reloadable ones -- are least able to afford the high fees."
See related:
New changes coming for prepaid cards
;
Most rewarding secured credit cards
Published December 6, 2013
Most recent Prepaid / Secure / Debit Cards Stories