Online financial tools help reduce debt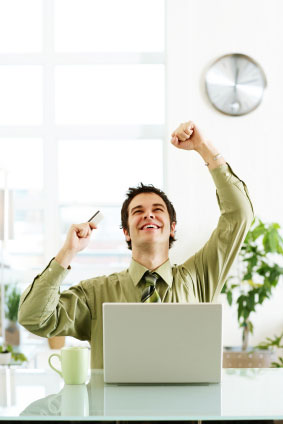 A recently released report from the Certified General Accountants of Canada found that levels of household debt in Canada reached $1.41 trillion in December 2009. If that debt was to be evenly spread across all Canadians, each individual would hold some $41,740 in outstanding debt in 2009, an amount 2.5 times greater than in 1989.
Fortunately, there are some readily available - and affordable - tools you can use to get back on track. These days, the Internet is a virtual one-stop shop for everything from debt calculators to budget trackers. "When used properly, Web-based financial tools can enable you to pay off your debt faster and reduce some of your expenses," says Elena Jara, education co-ordinator with Credit Canada, a professional financial counseling agency in Toronto.
Here are a handful of Canadian online tools that can help you reduce your debt and get a better understanding of credit card ownership.
Financial Consumer Agency of Canada's Credit Card Quiz
Test your knowledge of credit cards with this 10-question quiz. Questions pertain to due dates, balance transfers, grace periods and policies. Once you've responded, check your score and obtain detailed answers to the questions.
Credit Canada's PiggyPal
PiggyPal acts as your personal financial advisor, enabling you to track your daily spending habits online or on-the-go using a mobile handset. PiggyPal is with you every day to remind you about your financial goals so that you don't overspend. What's more, the site is secure so all the information you enter is protected and strictly confidential.
Financial Consumer Agency of Canada's Credit card payment calculator
Certainly, it's always best to pay off your credit card balance in full by the due date indicated on your statement. But if that's not a reality, you can still reduce the amount of interest you will have to pay. This credit card payment calculator compares three different payment options to pay off your credit card balance.
Government of Canada's The Money Belt
It's critical that all Canadians know their financial rights. This 10-question quiz tackles topics including federal government regulations, service charges and information disclosures. Each question is accompanied by detailed answers.
Certainly, the right Web-based financial tools can help you get back on track and establish a budget. Nevertheless, they do have limitations so don't fire your accountant just yet. "I wouldn't want anyone to think that online tools can replace a financial advisor or an expert," warns Jara. "These tools are wonderful to use but, at the same time, you have to do your research."
Published June 2, 2010
Most recent Credit Account Management Stories