Ontario sets new rules for high-cost lenders
Update April 16, 2014: An Ontario superior court granted creditor protection to Cash Store Financial. See Rules applauded after lender wins creditor protection.

Canada's most-populated province will soon close a loophole that allows loan operators to levy outrageous charges on unregulated lines of credit and other alternative financial products.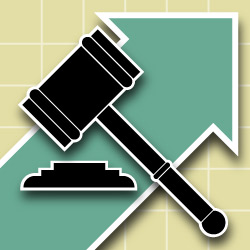 Effective Feb. 15, Ontario Regulation 351/13 will apply to a special breed of money advances that require a principal payment of 20 per cent or more during any 30 days, excluding the final instalment period.
Stan Keyes, president of the Canadian Payday Loan Association, is quick to point out that, though the new regulation is called the Payday Loans Act, these alternative credit products are not payday loans, which Ontario already regulates.
"The Ontario government is striking an amendment to its Payday Loans Act in order to better regulate new lines of credit and similar innovations that are not payday loans at all," says Keyes.
While its title may be confusing, the new law aimed at high-cost credit products is timely.
In February 2013, concerns about unregulated lines of credit intensified after Edmonton-based Cash Store Financial Services -- Canada's second-largest payday lender, which operates as Cash Store and Instaloans -- abandoned payday loans and instead began selling alternative lines of credit in Manitoba and Ontario. In December, Manitoba tabled Bill 34 under its consumer protection act to manage new credit products sold in that province.
Critics claim short-term lines of credit enable lenders to dodge provincial regulations that restrict borrowing costs and impose licensing requirements. Based on Cash Store's online price comparison tool, the annual interest rate on its specialized line of credit is 49.9 per cent. Applicants also have to pay an extra 13.95 per cent for upfront risk assessment and broker fees.
Provincial watchdog weighs in
Sue Carroll, Ontario Ministry of Consumer Services spokesperson, says her agency has been scrutinizing new product offerings since the Payday Loans Act went live in 2008.
"Some of these unregulated loan products were harmful to consumers," says Carroll. "The new regulation is designed to bring those products within the scope of the Act so that we can continue to protect consumers."
The major protections of the Feb. 15 regulation are:
Capped borrowing costs.
Ontario's maximum lending charge for the newly regulated products will be an annualized 60 per cent, matching section 347 of Canada's Criminal Code, which specifies the federal threshold for illegal interest rates.

A $300 Cash Store line of credit loan previously cost at least $54 for 14 days. That annualized rate amounted to over 470 per cent. A $300, 14-day loan under the new rules will cost up to $6.90.


Mandatory licensing.
Ontario's government now requires a separate licence for brokers and lenders that offer any of the new high-cost credit products. According to Keyes, that licence is distinct from any payday loan permit the financial services provider may hold.

"The government can move to revoke the licence of any lender that fails to comply with the newly introduced requirements," says Carroll.


Limited loans.
Like payday loans, customers will be limited to one borrowing agreement at a time with the same lender. Consumers also cannot automatically roll that agreement over into a renewed term. This rule forces borrowers to fully repay what they owe before re-applying for another credit period.

However, this won't stop consumers from approaching different lenders, cautions Jeffrey Schwartz, executive director of Consolidate Credit Counseling Services. He has noticed a dramatic uptick in the number of alternative cash advance products that clients have been taking out just to make ends meet.

"We're seeing people with five or six of these loans, and they're recognizing that they don't see a way out," says Schwartz.


Advance disclosure.
Lenders must provide customers with point-of-sale disclosure crafted in government-approved wording and list all fees. The first page of a loan agreement must specify the borrowed amount, the exact number of days to repay and the total borrowing cost.

Schwartz applauds the move to require immediate disclosure.

"If consumers were to review the disclosure materials upfront, they're going to find that those products are an extremely expensive means to obtain funds," he says.
Acknowledging the rules
Cash Store executives stated they would comply with Ontario's new regulation. They also confirmed their intention to apply for the required licence.
Meanwhile, a visit to a Cash Store outlet in Toronto confirmed that company stores in Ontario are still accepting applications for lines of credit prior to the Feb. 15 change.
By stepping in to regulate new short-term credit opportunities available to consumers, the Ontario government is sending a clear message to lenders.
"If you're going to offer an innovative financial product, there are rules," summarizes Keyes. "And in order to be licensed to offer that product, you have to follow those rules."
See related:
Payday loan battle puts spotlight on consumer safeguards
;
How to find a good credit counselling agency
Updated April 16, 2014
Most recent All credit card news Stories