Ottawa to review credit card practices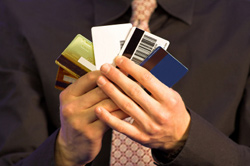 Canadian lawmakers have announced legislation that would regulate the credit and debit card industries. Canadian Finance Minister Jim Flaherty hopes the new measures will give Ottawa the power to prevent the credit card industry from gouging retailers. The powers of this proposed legislation would only be used if the industry failed to comply with a new code of conduct, said Flaherty. Debit card fees, too, could face regulation, following the entry of Visa and MasterCard into the debit card arena.

Without any legislation in place, the sky's the limit on escalating Visa and MasterCard merchant interchange fees, forcing retailers to pass the fees on to consumers. Such unattractive pricing, in turn, may force some retailers to close their doors.

Canada's new budget has proposed that the Federal Consumer Agency of Canada be granted the authority to monitor the credit card industry's compliance with the voluntary code of conduct. A special task force will be in charge of reviewing the payments system, filing a report at the end of 2011, the government announced.

"It tells us they know the system is broken," says Diane Brisebois, president and CEO of the Retail Council of Canada and head of the Stop Sticking it to Us Coalition.

The Canadian Federation of Independent Business has also welcomed the proposed changes, but is concerned that the federal consumer agency won't have enough power to enforce the new code, which was drafted last November. It's possible that the code may ban Visa and MasterCard from using the nonprofit Interac network for their card transactions, forcing them back to the drawing board.

MasterCard has said it is recommending few changes to the stricter regulations, while Visa is opening the door for further discussions in Ottawa.
Written by Melanie Dixon.
Published March 10, 2010
Most recent Legal, regulatory, privacy Stories