Is it worth it to insure your pet?
You probably have numerous types of insurance: health, auto, home. But, chances are, your pet isn't insured -- just 3 per cent of Canadian pet owners have pet health insurance. Before you write off pet insurance as an unnecessary expense, however, consider how much your furry family member could cost you if you don't have it.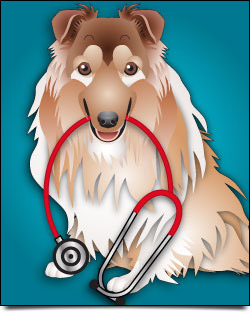 Can't afford your pet's medical bills? Consider these options.
Often, pet owners may find themselves in a bind if their pet needs medical attention. Consider these options for financing pet care before turning to drastic measures.
Pet insurance 101
Many consumers don't realize that if their dog or cat is uninsured, veterinarians are forced to practice economic treatment as opposed to optimal care.
Economic treatment means that a vet will look for the most likely and serious causes of illness or injury, and do the least expensive procedures first. If the condition persists, the animal doctor will rule out the next set of procedures that cost more, and so on. This approach continues until the vet reaches the most expensive level of treatment. Pet owners may find out that their dog or cat has cancer only after exhausting their budgets.
"If you have pet insurance with a reasonable coverage limit, your vet will check for all of these things right at the beginning," advises Kristin Lynch, executive director of the North American Pet Health Insurance Association (NAPHIA), an industry organization. "Pet insurance can help finance optimal treatment versus what the pet owner can afford."
Pet coverage confusion
According to Lynch, surveys show consumers are leaning toward buying pet health insurance, but usually hesitate because they are unsure of what they need and are confused about the coverage offered.
There are three major types of pet health insurance.
Accident Only policies reimburse medical costs after an insured dog or cat is hit by an automobile, tears a ligament, swallows a foreign object or ingests poison.
Accident and Illness (A&I) contracts also cover sickness, disease and changes to a pet's normal healthy state such as digestive problems and infections.
Wellness Care (also called routine or preventive care) typically includes pet vaccinations, lab tests and basic dental work.
A&I is by far the most popular type of pet health coverage, according to the NAPHIA. Coverage for pet accidents and illnesses accounts for 76.5 per cent of the total $425.2 million in NAPHIA-reported gross premiums for 2012 and 94.4 per cent of in-force policies.
Unlike automobile or home insurance, which requires certain key benefits and provisions, pet insurance is not as tightly regulated. Designing and structuring coverage is basically left up to the pet insurance companies.
"This is great for consumers in that they can really look around and pick what suits them and what is best for them, their pet and specific situation," comments Lynch. "But it's challenging for pet owners in that they're not comparing apples to apples."
Coverage can vary drastically from one pet insurance plan to another. There is a vast array of eligible expenses, exclusions, limitations, payment waiting periods, coverage maximums, deductibles and co-payment amounts.
Pay first, get reimbursed later?
Another point that can be confusing is that generally, pet owners have to agree that they're responsible for paying all medical costs upfront, with the pet insurance company reimbursing eligible expenses later.
There are exceptions to that rule, however. Often the veterinary office will communicate with the pet insurer which, will arrange to pay the vet directly, as long as the incurred claim is eligible.
"Typically, it's amounts over $5,000 where it becomes unwieldy for a person to pay the claim themselves," says Lynch. "And that's where the pet insurance company will work with the vet clinic to arrange for direct payment."
Of course, the policyholder still has to immediately pay any deductible and co-payment amount.
Controlling premiums via plan components
We got online quotes from seven Canadian pet insurers: Ontario SPCA Pet Insurance, PC Pet Insurance, PetCare, Petsecure, Pets Plus Us, Trupanion and The Personal Insurance Company. Our research revealed annualized premiums range from $131.40 for a bare-bones Accident Only plan from PC Pet Insurance, to about $1,400 for an A&I plan with an unlimited maximum from Petsecure.
While deductibles and co-payments translate into out-of-pocket expenses for pet owners, those plan components can actually help lower premiums. "They help keep everyone honest -- incenting pet owners -- to not over-claim or otherwise misuse their coverage," explains Lynch.
Pet health insurance shoppers should also note that, on some plans, deductibles automatically rise as the animal reaches an older age bracket. And while a couple of insurers offer 100 per cent reimbursement plans with unlimited maximums, those policies cost significantly more.
Emergency savings versus pet insurance
One of biggest arguments against pet insurance is that consumers can more economically cover big pet medical expenses via an emergency savings fund.
"I think it's a great idea, but the reality is that emergency savings wouldn't be restricted to just pet expenses," adds Lynch. "It would be a fund used for your own urgent medical or dental costs, home repairs or automobile bills. Am I going to leave that money if it's in the pet fund?"
"Pet insurance is so you don't have to dip into your emergency savings, money that you need for the myriad of other things in your life."
See related:
Many Canadians don't save for emergencies
;
Is credit card insurance right for you?
Published October 18, 2013
Most recent All credit card news Stories