Q&A with personal finance author Margot Bai
Margot Bai knows a thing or two about personal finance. For starters, she's the author of "Spend Smarter, Save Bigger: Finding BIG savings in your Home, Mortgage, Vehicles, Insurance and Investments." But more importantly, she's had to dig her own way out of debt as a newlywed living in a modest one-bedroom apartment, facing $20,000 in student loans.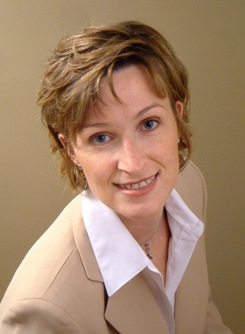 Today, Bai offers a refreshingly honest take on personal finance - one that doesn't vilify spending altogether but yet refuses to tolerate excuses for a high-debt lifestyle. In this Q&A with CreditCards.com, Bai speaks frankly about taking control of your financial future and the things your financial adviser is too afraid to tell you.
CreditCards.com: Who introduced you to the world of personal finance?
Margot Bai: "Money was tight when I was growing up, and my parents were very good with their money and passed those lessons on to me. I was always plotting and strategizing as a university student as to how I could make the right choices from the beginning to give myself the best footing. I did a lot of reading on personal finance and learned the basics. It's really not rocket science."
CreditCards.com: What can readers learn from your book that they can't learn from a financial adviser?
Bai: "People are always told to get a financial adviser and rely on these experts, but most of these experts are commission-based salespeople who have a bias towards selling you a more expensive product. If the only financial information you're getting is from a salesperson, you're getting really skewed information. I wanted to write something that was pro-consumer and took the consumer's side.
For example, if you go to a financial adviser, he's going to recommend mutual funds that are appropriate for you, but he's probably going to recommend mutual finds that have pretty high fees because those are the ones that pay advisers big commissions. So it really is a buyer beware situation.
CreditCards.com: Your book title includes the word 'spend,' yet most personal finance authors encourage their readers to save, not spend.
Bai: "Spending is part of life. We can't live, survive and function in our modern society without spending money. After all, we're making choices all the time about what we're spending our money on. The idea of my book was to get people thinking about how they can spend their money in ways that will grow their wealth rather than spending their money on consumable items that will become lost, broken or obsolete and have no value to them in the long term."
CreditCards.com: Are there positive lessons to be learned from today's economic meltdown?
Bai: "People thought that the good times would go on forever and they built this great lifestyle on credit without building any financial foundation. Then the hard times hit, and people discovered that all of that was a mirage. It was a big reality check. Markets go up and down, and [an economic slowdown] is going to happen again, probably several times over the next few decades. Use the good times to rebuild a strong financial foundation so when the next recession hits, you've got a solid foundation."
Published October 1, 2010
Most recent Spotlight Stories
Counterfeit bills have a long history in Canada -- The Bank of Canada is unveiling a brand-new dollar bill designed to outsmart fraud. But counterfeiters have a long history of overcoming new security measures, say historians ...
Canadians get a failing grade on retirement planning -- 40 per cent of Canadians say they now expect to retire later than they previously planned. Why? They didn't save enough cash for retirement ...
Credit card debt: A comedy -- Credit card debt is no laughing matter. Unless, of course, you're Jen Gallant, a Canadian comedienne whose latest show finds the funny in sky-high interest rates, surly collections agents and mounting bills ...