RBC Roundtable: How to battle inflation
Have you taken a close look at your credit card bills lately? Chances are they're higher than you last remember. That's because gas prices rose 29.5 per cent in May alone (the biggest jump since September 2005) and food prices climbed 4.2 per cent in the same month, according to the RBC Canadian Consumer Outlook Index.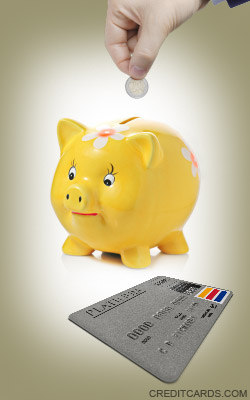 No wonder this quarterly report finds that Canadians are delaying vacation plans, comparison shopping for groceries, using their vehicles less and following their budget more closely in order to stretch their household budgets.
What's worse, the RBC Canadian Consumer Outlook Index finds that with Canadians carrying an average of $13,058 in personal debt (not including mortgages), fewer feel confident they are managing all their debts well, compared to the previous quarter (30 percent versus 38 percent).
A roundtable of RBC executives offers some important advice on managing debt in these inflationary times.
1. Start saving, says Maria Contreras, Product Manager for Savings Accounts at RBC.
"You can start by opening a separate bank account dedicated to savings," says Contreras. " ... Next, make sure you pay yourself first. If your pay gets deposited into your bank account, set things up so that you automatically transfer a set amount of money into your savings account on each payday. Set aside some money from every paycheque, even if it's a small amount. Simply by saving $25 per week, for example, you can have $1,300 saved by the end of the first year."
2. Understand the effects of inflation, says Paul Ferley, Assistant Chief Economist at RBC.
"As inflation rises, debt generally increases," says Ferley. "In part, this relates to households accelerating their purchases, concerned that the longer they delay, the more expensive the item will become. At the same time, debt becomes easier to carry, the greater the amount of inflation in the system, thus the expression 'inflating away debt.'"
3. See a financial advisor, says Lee Anne Davies, Head of Retirement Strategies at RBC.
"You need to build your financial plan with inflation in mind," says Davies. "A financial advisor can help you do this, so that you are always factoring inflation into your plan. A good financial advisor will also ask you what you expect to be spending money on in future, to help you anticipate what your future costs. For example, products and services that will be in high demand in the future will likely cost more. Your financial advisor can help build those future costs into your plan as well."
See related: 5 ways to save on back-to-school shopping; 6 tasty ways to cut food costs
Published August 17, 2011
Most recent Shopping Stories